Chantry Place supports NNUH's Christmas smile campaign
News: 8 December 2020
Back to news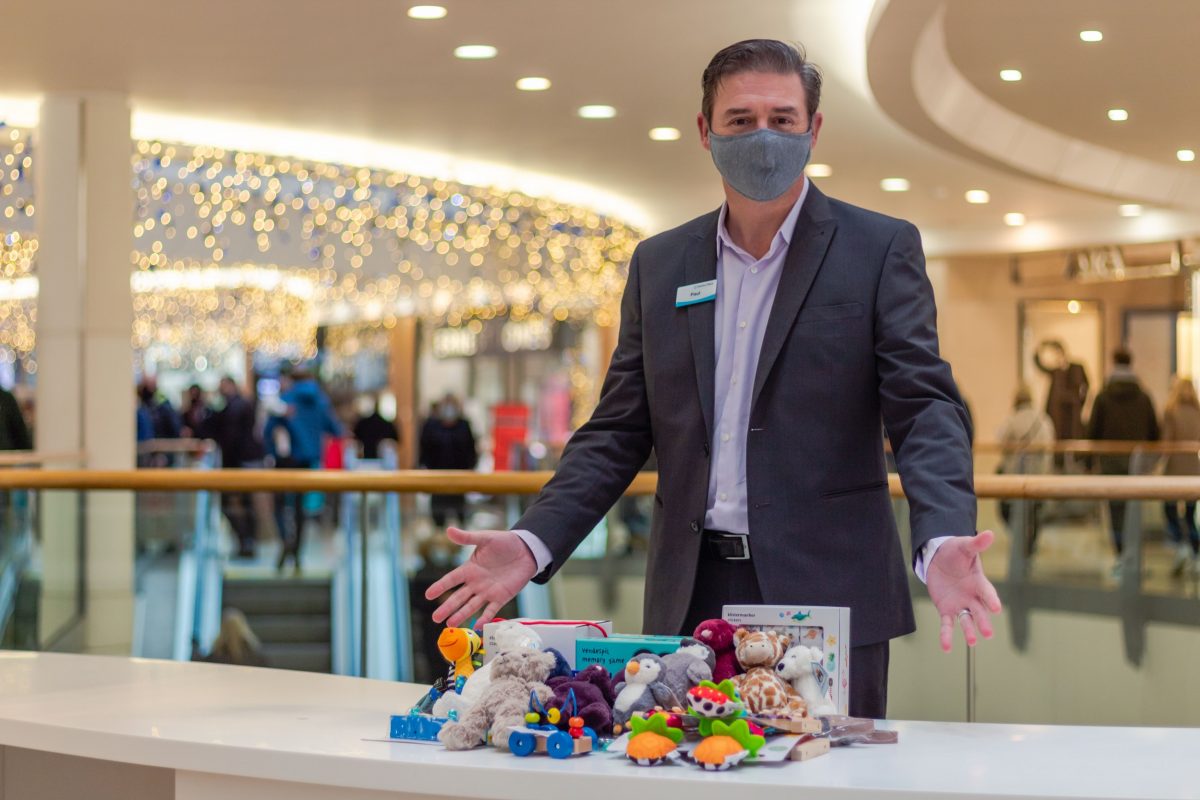 We've donated £1,000 to the Norfolk and Norwich University Hospital (NNUH) Charity's Send a Smile with Santa appeal. The donation allows the hospital to purchase presents for patients, and we've also delivered bags of presents for children spending Christmas Day in hospital.
The NNUH aims to give a present to every in-patient, young and old, spending Christmas Day at the hospital, as well as provide a Christmas meal for staff working on 25th December.
We caught up with our centre manager, Paul McCarthy, who said: "We really want to make Christmas special at the NNUH and it seems more important than ever to put a smile on people's faces at Christmas this year. It might be the first year some people won't be able to spend Christmas at home with their family and this year we've all learned how important it is to be together. Of course, our NHS heroes will also be looking after the patients on Christmas Day, and the money also goes to making sure staff working on Christmas Day have a wonderful festive meal."
Presents donated by Chantry Place include Jellycat soft toys for NICU babies and young children's toys, including xylophones, games and puzzles.
Louise Cook, Head of Fundraising at NNUH, said: 'We very much appreciate the support given to our appeal this year by Chantry Place, everything is a bit a different this year due to Covid 19 and we appreciate everyone that has supported us."