Win a roarsome dinosaur bundle worth over £150
Competition: Closes September 10 2022
Back to competitions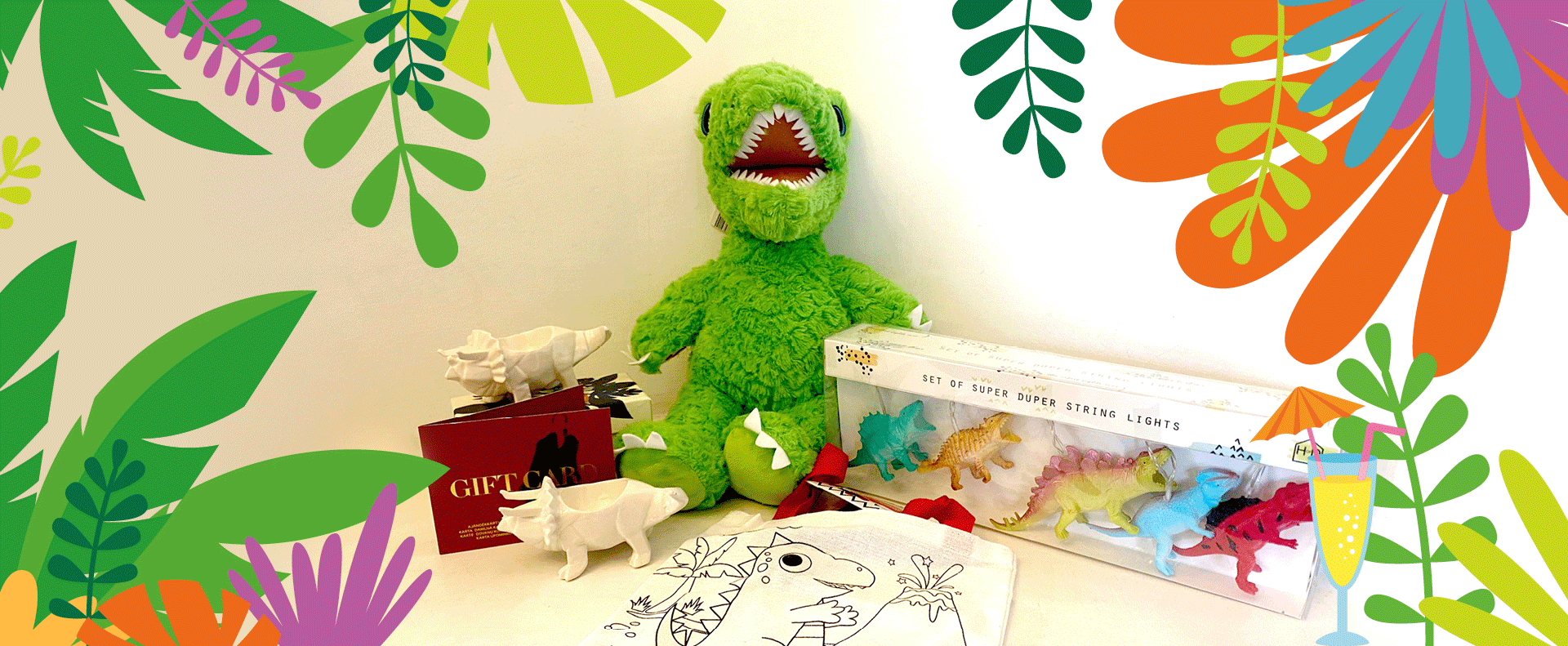 To celebrate GoGoDiscover 2022 and the T.rex and Steppe Mammoth sculptures in Norwich and Norfolk this summer, including all the ones we have at Chantry Place, we have a bundle of dinosaur goodies up for grabs for one lucky winner.
Answer the question below and fill in your details before midnight on Saturday 10th September 2022 to be in with a chance of winning:
A dinosaur soft toy from Build-a-Bear
Dinosaur egg cups from Lisa Angel
Dinosaur fairy lights from Lisa Angel
£50 H&M voucher
For a chance of winning, all you have to do is answer this question and fill out your details below…
What is the name of the famous dinosaur movie franchise?
Dinosaur Land
Jurassic Park
Jurassic Land
Terms & Conditions:
These are the terms and conditions for the ;Win a Dino bundle with Chantry Place!'
1. The promoter of this competition is Chantry Place, 40-46 St Stephens Street, Norwich NR1 3SH.
2. To participate in the competition you must submit your competition entry form (see section 7 below) by midnight on Saturday 10th September 2022 (the "Competition Period"). Entries submitted outside of the Competition Period will not be valid.
3. If you wish to participate in the competition you agree to these terms and conditions ("Terms"). By entering the competition, all entrants will be deemed to have accepted these Terms, so please read these Terms carefully.
Entry
4. The competition is only open to legal residents of the UK aged 18 or over for the duration of the Competition Period. The competition excludes employees and contractors, agents and service providers of Chantry Place or any retailers at Chantry Place, as well as any family members of such employees or contractors and anyone professionally associated with this competition.
5. Entry into the competition is restricted to [one] entry form (see section 7 below) per individual person. No purchase or payment of any form is required for entry into the competition.
6. All entry instructions for the competition will form part of these Terms. Entry instructions can be found at www.chantryplace.co.uk .
7. To enter the competition, please complete and submit the official entry form available on www.chantryplace.co.uk; Entries must be submitted by the specified closing date (see section 2 above). Individuals who do not follow all of the instructions in these Terms, provide the required information, successfully submit their entry, timely submit their entry, and/or abide by these Terms may be disqualified. Automated entries are prohibited, and any use of automated devices will cause disqualification. Any entrant that attempts to complete or submit fraudulent entries, and his/her entries, will be disqualified. Entrants may not enter with multiple e-mail addresses nor may entrants use any other device or artifice to enter multiple times or as multiple entrants. Any entrant who attempts to enter with multiple e-mail addresses, under multiple identities, or uses any device or artifice to register multiple times will be disqualified and forfeits any and all prizes won. Multiple entrants are not permitted to share the same e-mail address. Should multiple users of the same e-mail account enter the competition and a dispute thereafter arise regarding the identity of the entrant, the authorised account holder of the said e-mail account at the time of entry will be considered the entrant. Authorised account holder is the natural person who is assigned an e-mail address by an Internet access provider, on-line service provider or other organisation, which is responsible for assigning e-mail addresses or the domain associated with the submitted e-mail address. Potential winner may be required to show proof of being the authorised account holder.
Prize(s) & Winning
8. One winner picked at random from all correct entries received will receive:
A dinosaur bear from Build-a-bear
Dinosaur egg cups from Lisa Angel
Dinosaur fairy lights from Lisa Angel
£50 H&M voucher.
The winner will be required to collect their prize from Chantry Place, Norwich.
9. We reserve the right to: (i) award an alternative prize of equal or greater value; (ii) subject to section 20 below, in unavoidable circumstances vary the closing date for the competition; (iii) cancel or refuse any individual's entry to the competition if they are in breach of these Terms; and (iv) in exceptional circumstances amend these Terms, in which case we will notify such changes to entrants and potential entrants.
10. The prize winner(s) will be randomly drawn by an independent person selected by us in accordance with the laws of chance.
11. The prize winner's first name and county will be made available on the competition page at www.chantryplace.co.uk for 30 days from the closing date.