Escape Hunt turns Escape Haunt for Halloween
News: 26 October 2020
Back to news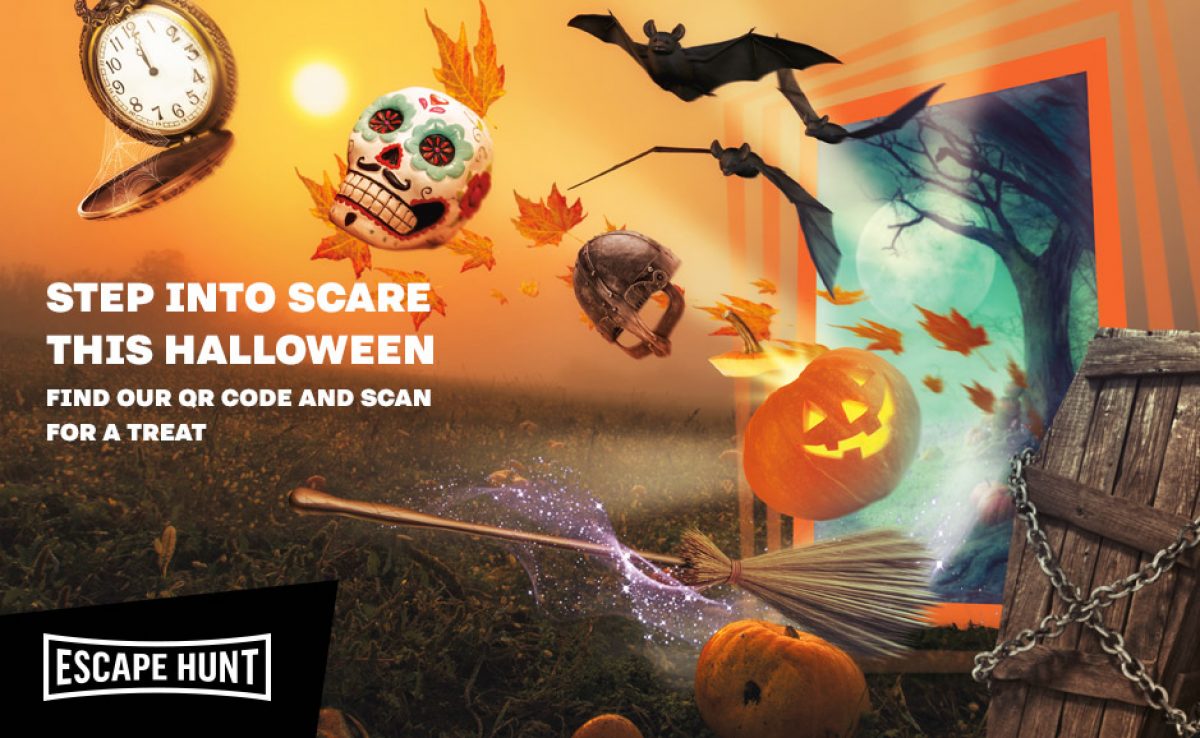 Our friends at Escape Hunt are treating Norwich to plenty of spine-tingling activities this Halloween.
From family-friendly discount 'ghost hunting', to a bone-chilling Halloween virtual reality game, Escape Hunt Norwich has something on the scare scale for everyone.
Why not head to Escape Hunt Norwich to find a friendly ghost? Scan the QR code to solve a spooky riddle and be rewarded with a discount code for 10% off, or for one player to play free in groups of more than four.
If that's not enough, a new VR experience, Sanctum, is arriving at Escape Hunt Norwich in time for Halloween.
Playable from Friday 16 October 2020, in Sanctum you will step into a sinister world full of dark places and mystical creatures to investigate a string of mysterious disappearances in the nearby forests. You will have to risk not only your life, but also your soul when you encounter the mysterious force from the dungeon. Are you ready to confront your darkest fears?
Escape Hunting involves teammates losing themselves in incredible new worlds, taking on pulse-racing missions and challenges created by the Escape Hunt Studios team. Groups have to work together to follow a series of fiendishly clever clues and complete their mission before their time is up. They are closely following government guidance on COVID-19.
For more information about Escape Hunt in Chantry Place, click here.
Plus, to celebrate Halloween, many of our stores have some fa-boo-lous themed goodies. Keep an eye on our social channels for our special Halloween edit!