Escape Hunt's home adventures
News: 13 January 2021
Back to news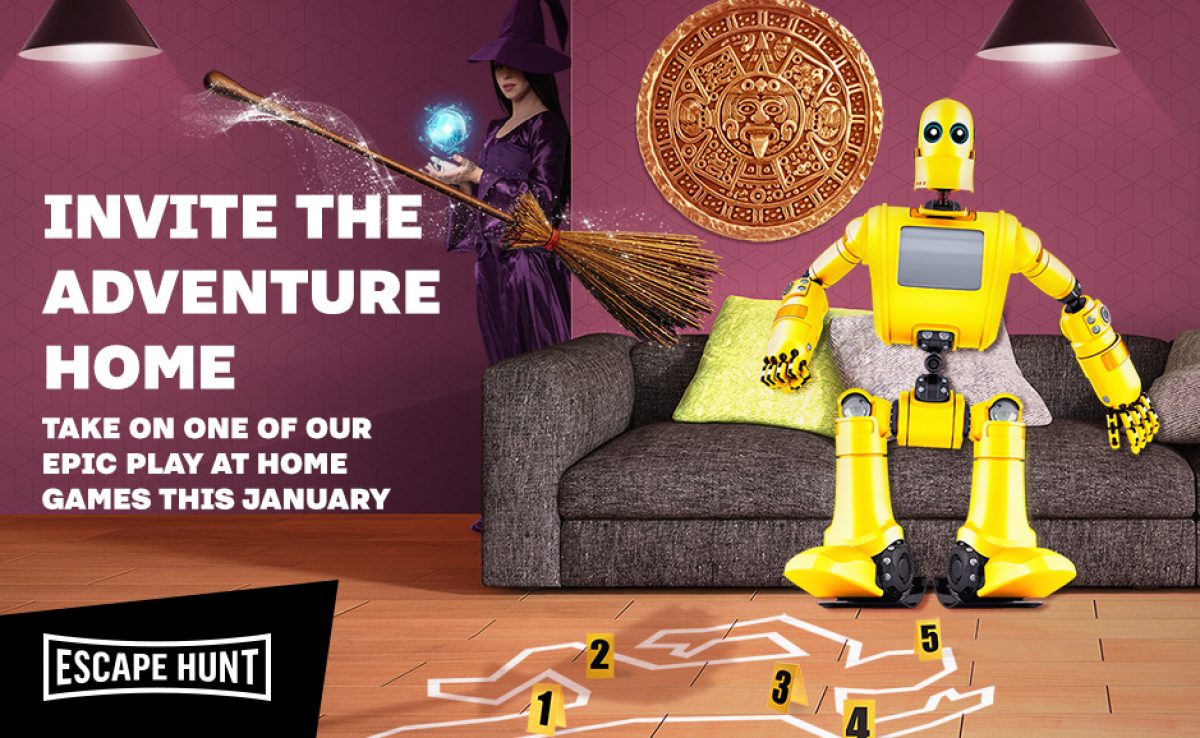 Invite the adventure home with Escape Hunt during lockdown
We may be in lockdown, but that doesn't mean we have to miss out on having some fun, and our friends at Escape Hunt have some amazing play at home adventures to take the boredom out of lockdown.
Stimulate your mind and have some fun this new year with one of Escape Hunt's digital or print and play games.
Will you step back in time to uncover ancient Aztec secrets, solve a deadly murder or maybe test your spelling in School of Magic?
There's plenty to keep the whole household entertained, from junkyard robots, grand wizards to murder suspects from the 1800s.
We also love the sound of the Bletchley Park Digital Game, which you can even play via Zoom with other households! Step back in time, investigate the evidence, solve the puzzles and find the spy so you can support Britain in this digital adventure game about a traitor at Bletchley Park. Do you and your team have what it takes to pit your wits against the WWII codebreakers and uncover the truth?
Zoom into Escape Hunt's physical rooms with a remote adventure, solve crimes and hunt for treasure with print and play games, or go completely digital and take on a web-based adventure!
For more information and for prices head to our website.
Let us know on social if you have a go!