schuh Sneaker Hunt QR Game
News: 13 September 2021
Back to news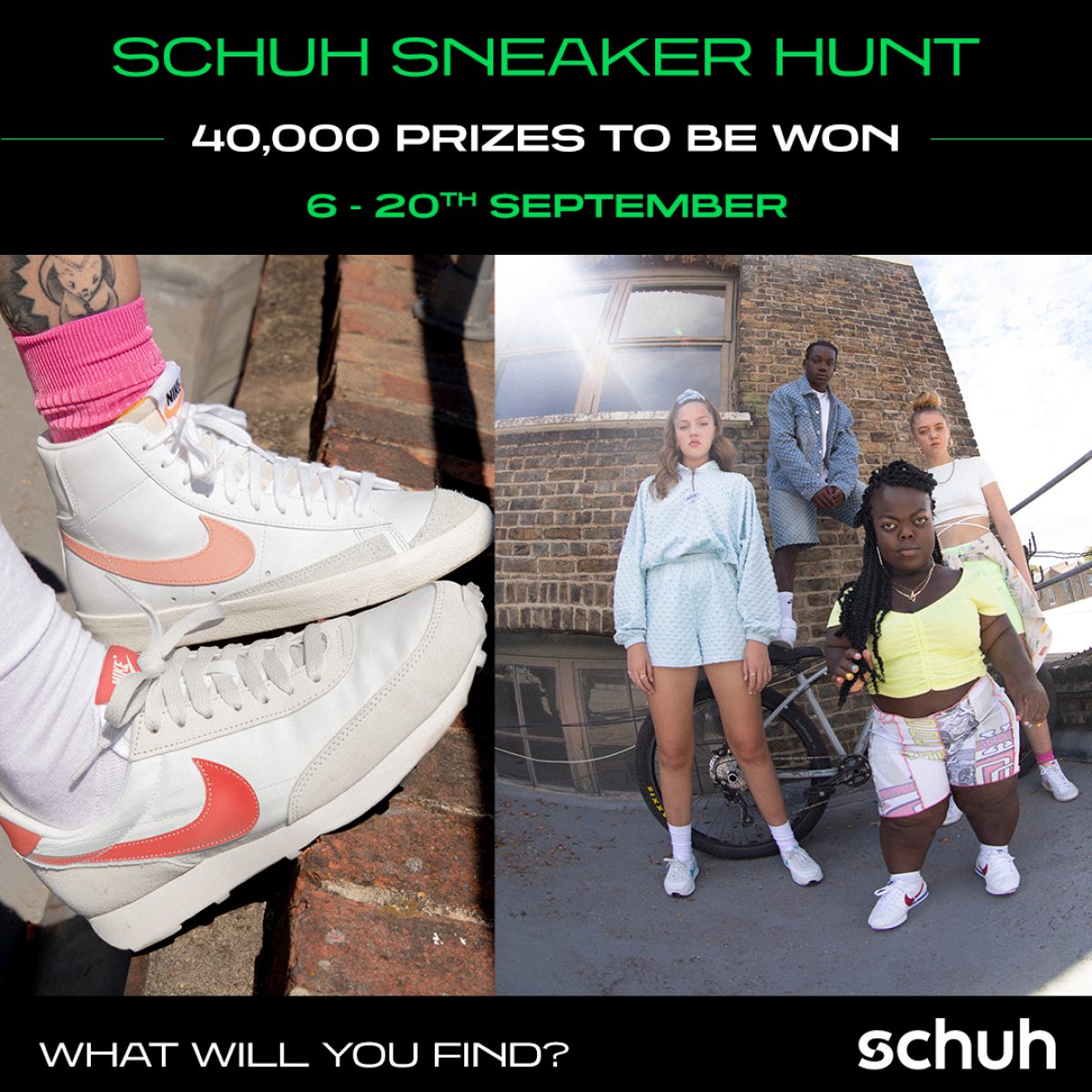 Want to win some mega prizes? Of course you do. The idea is simple, find a @schuh Sneaker Hunt QR code near you and scan to win.
The hunt is starts on 6th September and ends on the 20th September.
Click here to find out more.
General T&Cs: This competition is only open to residents of the UK and ROI. Entry is valid by completing the entry form provided on the competition page. You are not required to sign up for marketing emails in order to enter the competition. Entry is valid between 00:01 on 6th September, 2021 and 23:59 on 20th September, 2021. One entry per person only per QR code type or digital click through locations (Five QR code types/ click through links are available for the duration of the competition). Winners will be notified via email and will receive their prize within an hour from the original notification, whereupon they will have a set time as dictated by the terms and conditions of each individual prize which will be made available to the winner in their notification email. If the selected winner fails to claim the prize, it is forfeited and schuh will randomly select a different winner as soon as reasonably practicable. The prize, or any portion of the prize, is not transferable or exchangeable and cannot be redeemed for cash or gift cards. No compensation will be offered if the prize winner is unable to accept the prize. No purchase necessary. We will only use your personal information (name and email address) to administer the prize. schuh Ltd. reserves the right to vary the terms and conditions of this offer or end it without notice.