See Clifford the Red Dog at Ed's Diner at Chantry Place before its release!
News: 25 November 2021
Back to news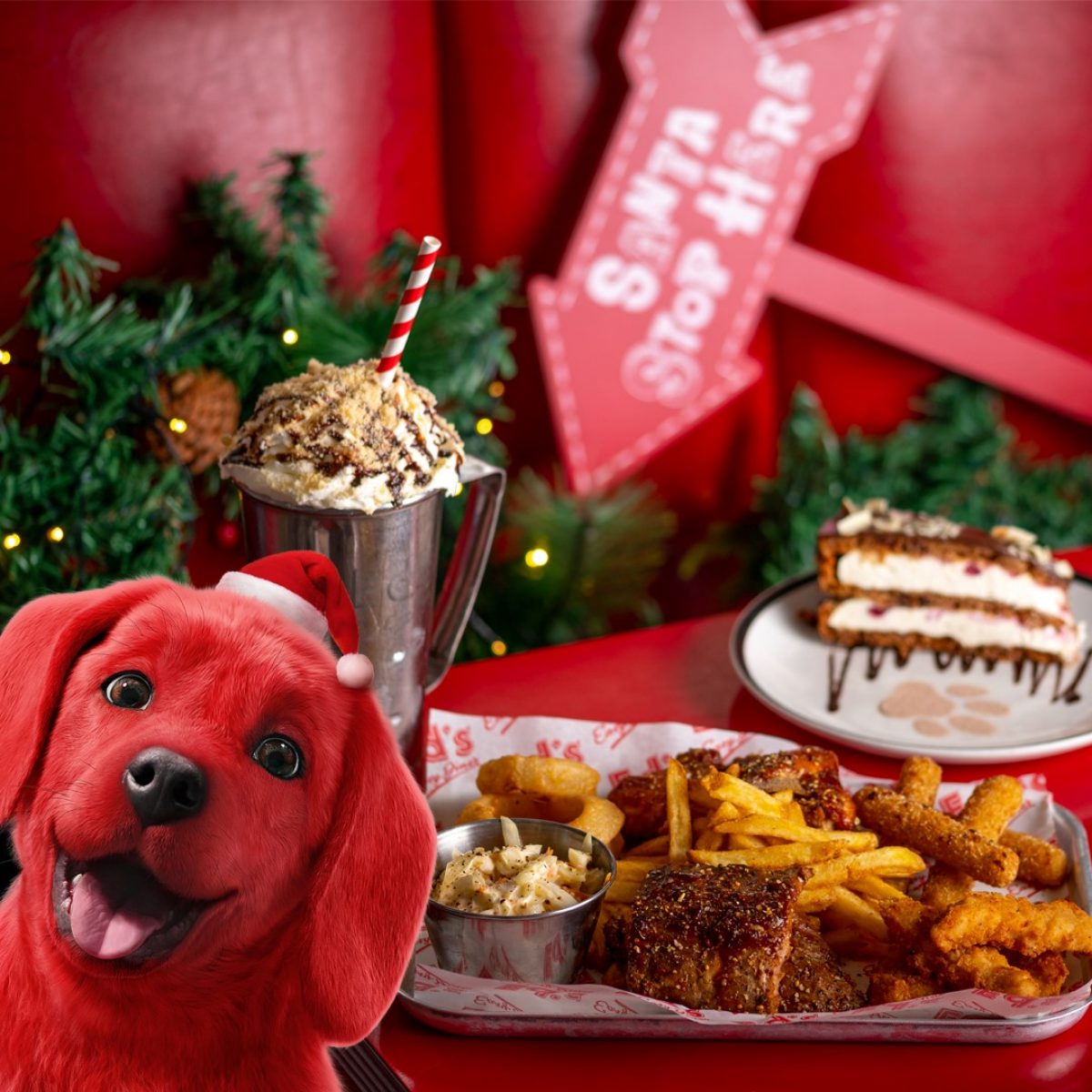 Ed's Easy Diner at Chantry Place Norwich is offering families the chance to see a new movie before its official release in cinemas!
Ed's has partnered with latest comedy adventure and family favourite, Clifford the Big Red Dog, to offer an exclusive preview of the film in the Norwich restaurant.
Head to Ed's Easy Diner this week and fill in one of the Clifford themed activity sheets when you dine to be in with a chance of winning.
Those lucky to win will attend the screening at Ed's Easy Diner at Chantry Place on the evening of Wednesday 1st December – before the film is released at cinemas on 10th December.
Ed's also has a special Big Red menu to celebrate the partnership running throughout December, including a festive feast platter for those with an appetite as big as Clifford's and a happy holidays cookie stack. We love the sound of Clifford's Millionaire Shortbread Shake too! Plus, have your photo taken with some Clifford stands to celebrate the new film.
Clifford the Big Red Dog film stars Jack Whitehall and John Cleese, and is about middle schooler, Emily Elizabeth Howard, who is introduced to a small red puppy whose family had been stolen by the dogcatcher. Emily is told that the puppy will grow bigger in size based on how much love he receives!
Head to Ed's Easy Diner now to enjoy the new menu and have a chance to win tickets to this special screening at Ed's Norwich!