The Garage is having a party!
News: 22 July 2021
Back to news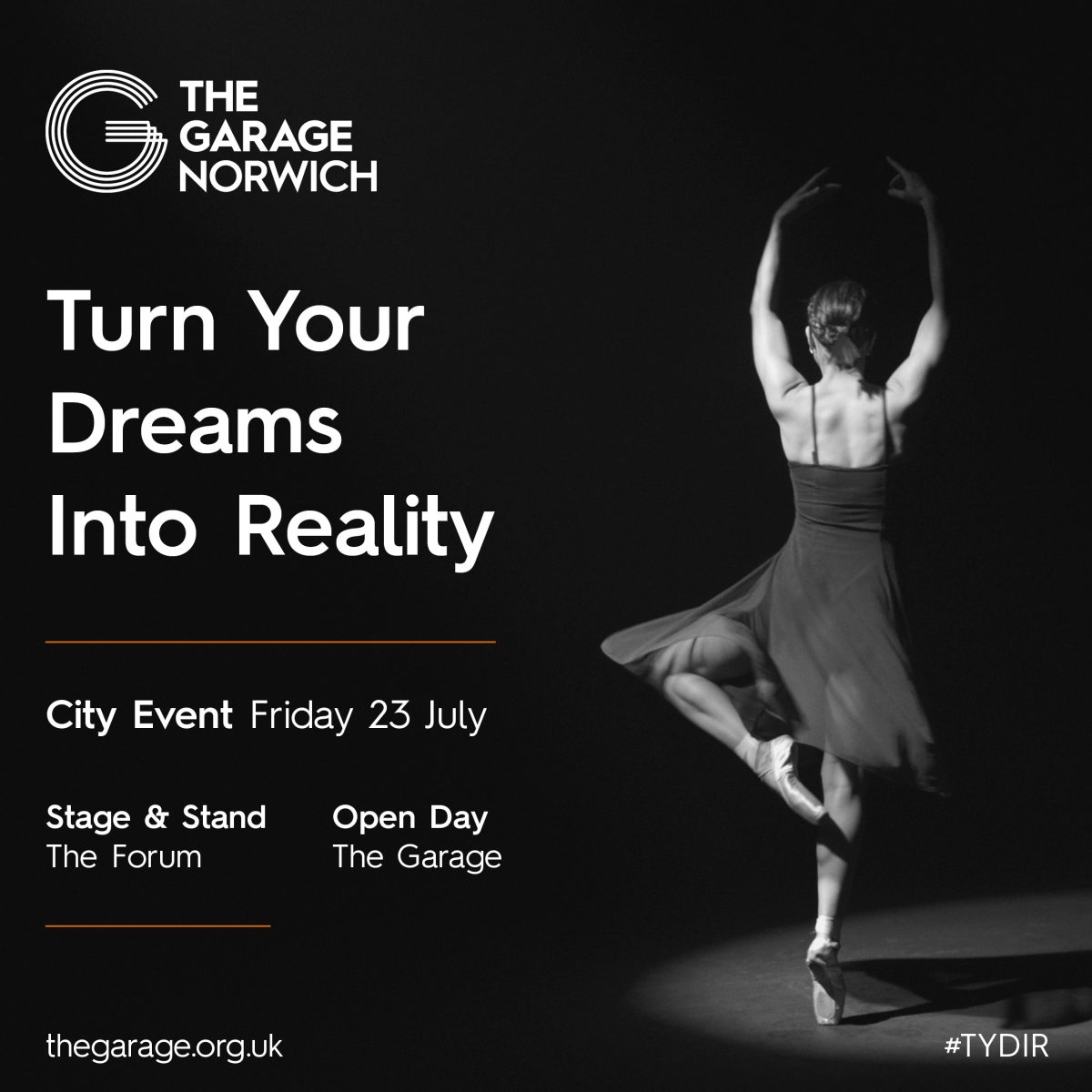 Before fully reopening for classes and a packed performance programme from September, our friends at The Garage Norwich are having a party!
Proving why it's a great place for performing arts in Norfolk, the charity is taking over the streets of Norwich on Friday 23 July with live music, dance and entertainment – watch out for something at Chantry Place!
The Garage is also throwing open the doors of its Chapel Field North studios (11am-7pm) where you'll be able to try some of its autumn term classes for ages one to adults. The free sessions include creative dance, My First Storytime, ballet, My First Music and Movement, theatre, dance fitness, My First Drama, My First Ballet, contemporary, street dance, musical theatre and tap dance.
City centre shoppers may get more than they bargained for from 11am on Friday 23 July with surprise performances from some of The Garage's dance tutors and participants. Keep your eyes peeled though, they'll be gone in a flash!
These groups will then open The Garage's two showcases.
Find out more about the event at thegarage.org.uk/tydir