A Greek 2021 Christmas – traditions and more from The Real Greek
News: 30 November 2021
Back to news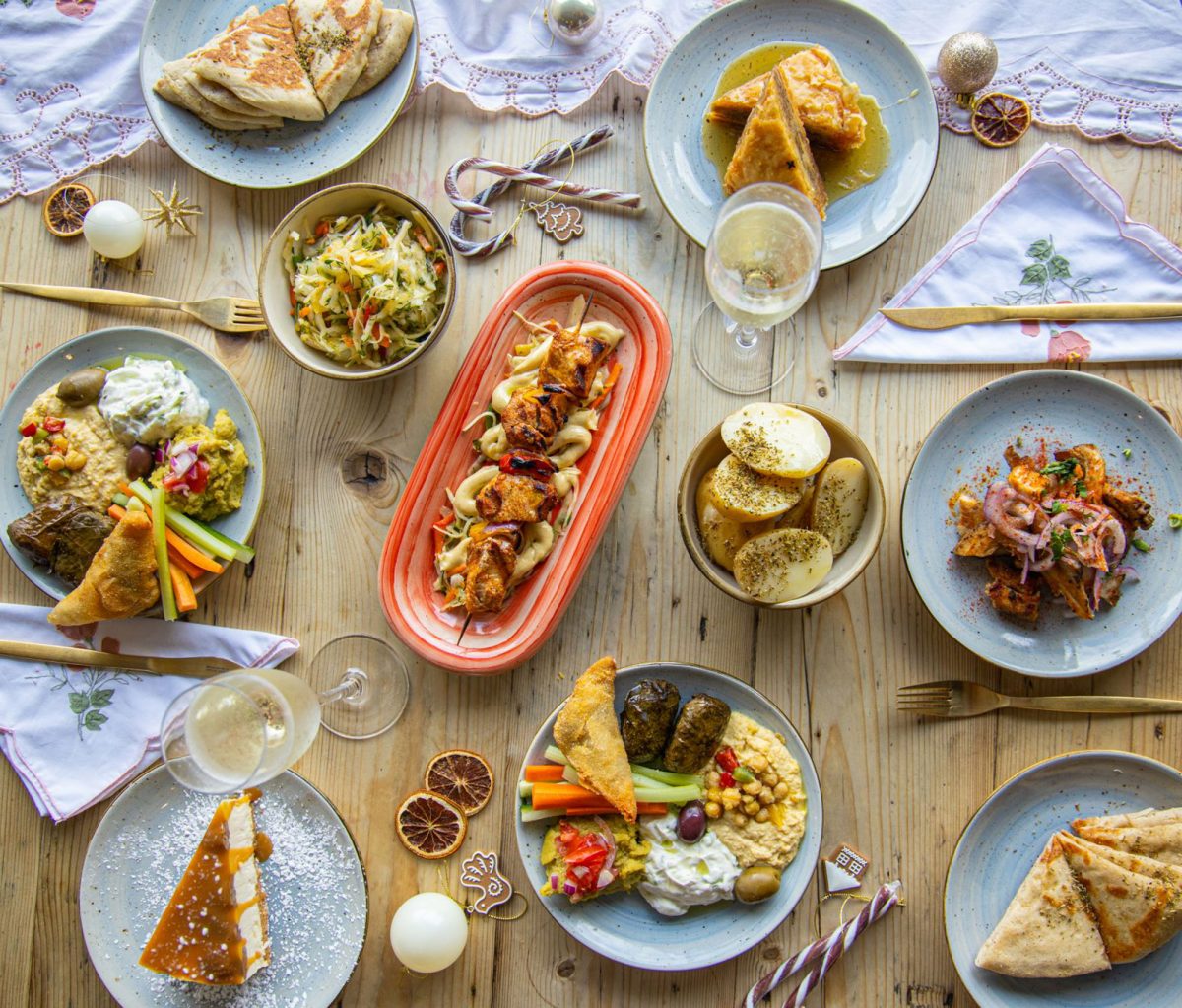 The Real Greek has proved a huge success since it opened at Chantry Place Norwich, with its delicious food and excellent hospitality. We caught up with Tonia Buxton, Celebrity Consultant Chef for The Real Greek, to find out about a Greek Christmas…
Christmas is very special to us Greeks. We spend this holiday with family and friends, over delicious homecooked food. There is joy, warmth, and happiness all around!
One of the reasons that makes Christmas so loved, are the traditions and customs that have been handed down from generation to generation and are kept in Greece religiously, year after year. They're all about history, community, and good food.
The main events of these days are Christmas Eve and Christmas Day, where large family dinners and lunches will take place, as well as New Year's Eve and Day, where this is repeated of course.
Some specific customs unique to Greeks for example are, that apart from Christmas trees and beautiful decorations up, in some regions – especially the islands – you'll come across beautiful wooden boat replicas, decorated with fairy lights. These are traditionally removed on January 6th, the day of Epiphany. Gifts in Greece were traditionally exchanged on St Basil's Day on January 1st, but nowadays each house has its own preference between that or Christmas Eve.
Christmas is also a time where all over Greece, the scent in the air is that of…cookies! It's impossible not to come across the famous buttery almond Kourabiedes or syrupy Melomakarona honey and walnut cookies. They'll be offered in every home, either home – made or shop bought, and they literally become their own food group. Other popular desserts of the season are Diples – light and airy folded dough, drizzled in honey and nuts. If you haven't tried all of the above, we seriously recommend that you do!
Another tradition that is usually anxiously awaited for by children, is that of Greek Carolling, or Kalanta. On Christmas Eve and on New Year's Eve, children set of in groups and go around their neighbourhoods, knocking on doors and singing two specific songs. They are usually rewarded with small change, and they use their 'profits' to buy the Christmas gifts – something special for them or their families.
On the 12 days of Christmas, everyone also keeps an eye out for the mischievous Kallikantzari – little goblins that will wreak havoc in the home according to folk tradition. They are usually fended off by a blessing of holy water from the local priest on the Epiphany day.
Here at The Real Greek, we all enjoy keeping those traditions. Our number one priority, is to make our guests feel the Greek Christmas spirit, hence all of our restaurants are beautifully decorated – you'll even spot the traditional boats in most of our locations – and our Christmas menu is heart-warming and delicious! You can enjoy 2 courses for £19.95 or 3 courses for £24.95 and be greeted with a glass of prosecco and our warm hospitality this Christmas.
The menu offers a selection plate of Greek meze – think houmous, green pea fava, tzatziki, crudites, dolmades, cheese & spinach pie – a hot meze and a side dish for mains, as well as a choice of dessert. Best part is, that if you decide to go with 2 courses, you have a choice between The Real Greek Meze Plate, or the dessert! View menu.
We'd like to wish everybody a merry Christmas, spent with loved ones over delicious food.
Book your table at The Real Greek at Chantry Place Norwich.