Autumn has arrived at Hotel Chocolat
News: 6 September 2021
Back to news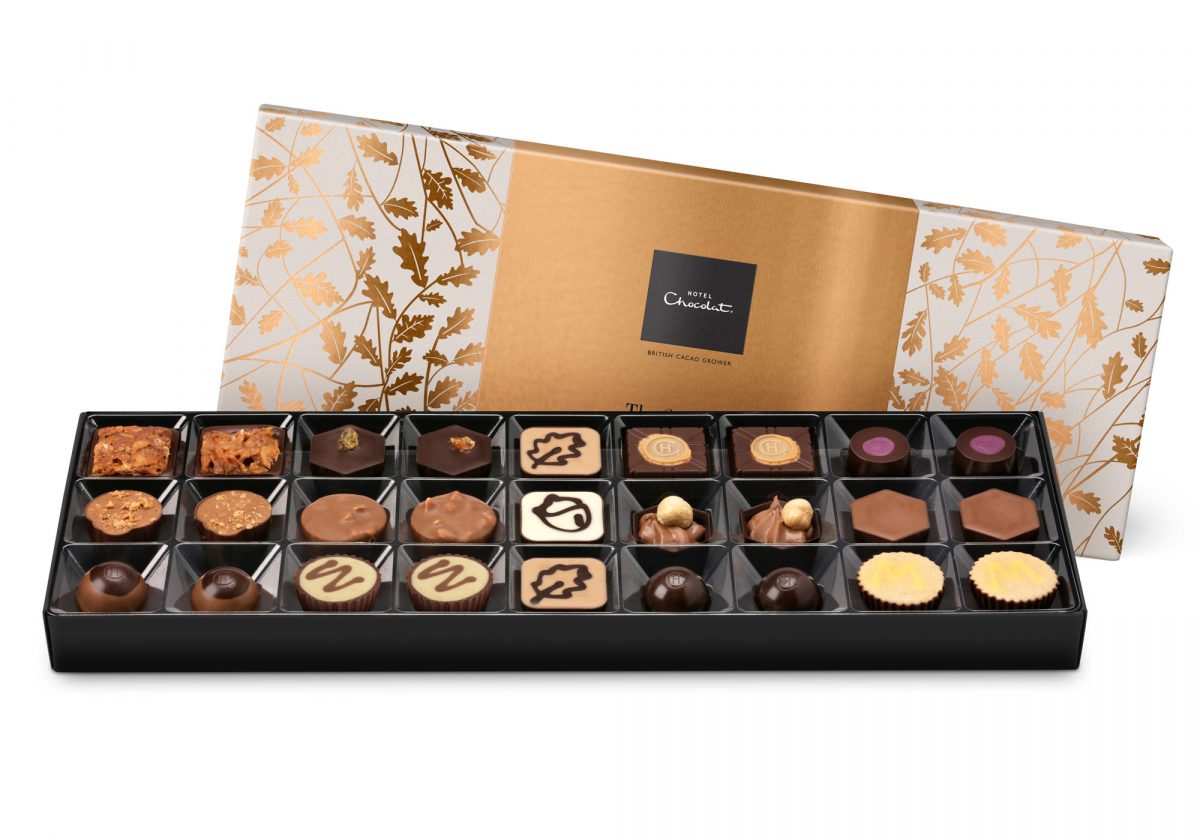 If you're after something more seasonal, Autumn has arrived at Hotel Chocolat!
Shadows are lengthening, the light has turned golden, and leaves are beginning to fall. It can only be the start of autumn, which means the nostalgic crumbles, comforting chocolate caramels, soothing praline chocolates and warming cinnamon and gingerbread chocolates are making a return.
Indulge your senses with its seasonal Sleekster. Featuring 27 chocolates from 14 different recipes including Caramelised Banana. Be prepared to be taken on a journey through three lavish textures and flavours: smooth almond, creamy banana, and molten butter caramel, or keep it classic with the Signature Praline. Whatever your cocoa preference, this box has you covered.
If brownies are your go-to sweet treat, then the Brownie Box is the one for you. Inspired by the classic tray-bake brownies but made all the more indulgent.
A trio of autumnal treats in one, the Rustle & Crunch selector is the perfect pick-me-up this Autumn. Think mellow Leaf Milk Truffle, nutty Acorn Praline, and nibbly-then-smooth Florentine Isabelle.
Which chocolate will you curl up with this autumn?