Boux Avenue launches Shooting for the Stars!
News: 11 November 2021
Back to news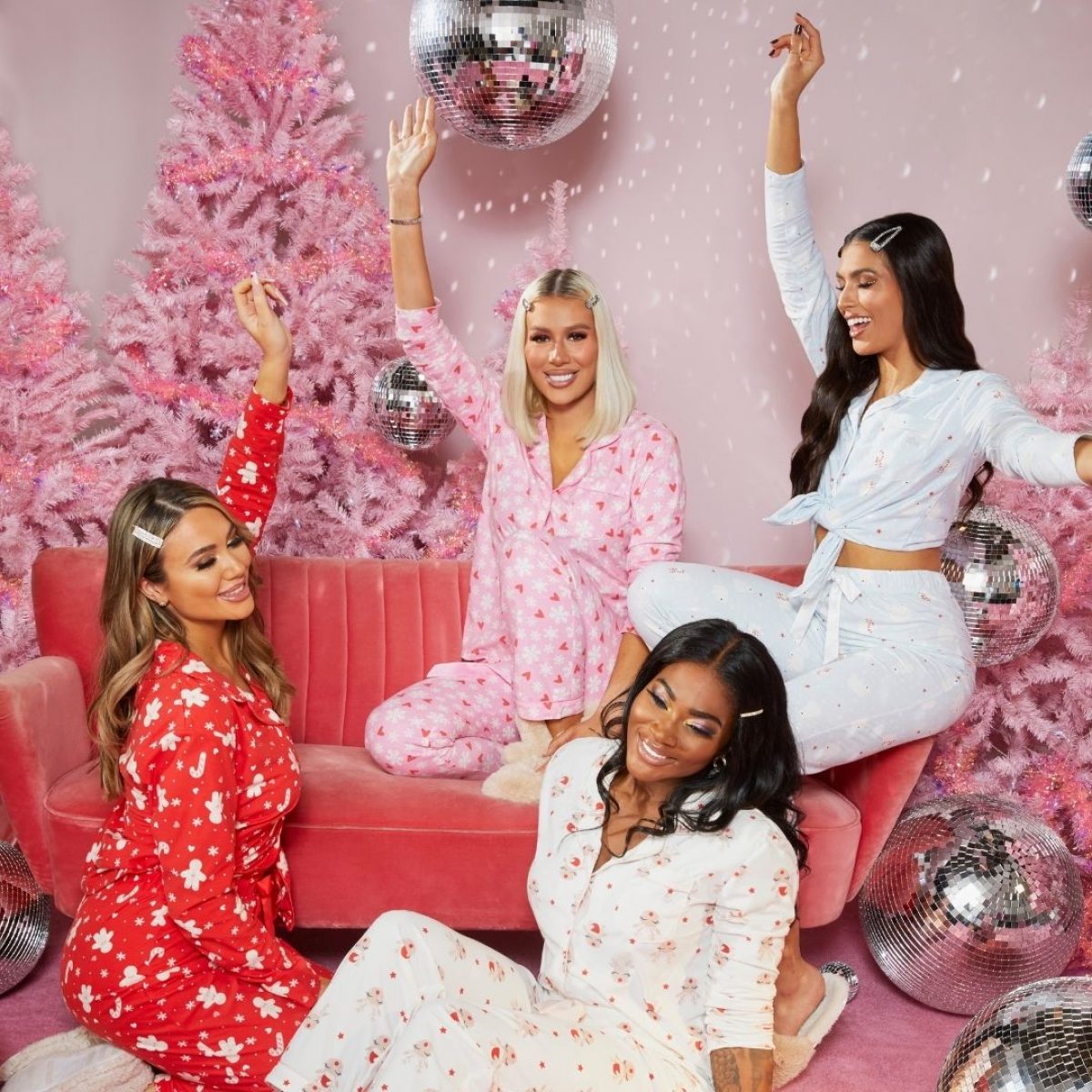 Lingerie brand Boux Avenue has launched its Christmas campaign at Chantry Place Norwich and you may spot a few familiar faces!
Christmas is back and Boux Avenue want to spread the love more than ever! It's time to enjoy the celebrations with your family and besties this season, which is why Boux have teamed up with TOWIE sisters Demi and Frankie Sims, former islander Anna Vakili with her sister Mandi, along with TikTok duo Megan and Milli McLoughlin, bringing that sisterly family love to their messaging.
The campaign also includes Too Hot to Handle Emily Faye Miller, and content creators Shantania Beckford, Izzy Nicholls and Monica (@monldn), all helping to spread the festive cheer this season! If we aim for the stars, together we can reach them! We believe it is never too early to get truly into the Christmas Spirit and with this fabulously cosy, festive nightwear we are sure you will agree too!
In fact, according to google trends, the search for Women's Christmas pyjamas has increased by a staggering 170%.
From the glamourous Candy stripe satin revere pyjama set at £40.00 that your mum will not want to take off, to the extra fun Santa giraffe print twosie pyjamas at £30.00, which is also available in mini me from £18.00 to £20.00 (ages 2 to 12 years old), you are sure to find something for the whole family!
Visit Boux Avenue at Chantry Place Norwich.