Bullards Spirits launch new limited edition English Sparkling Rosé
News: 3 May 2022
Back to news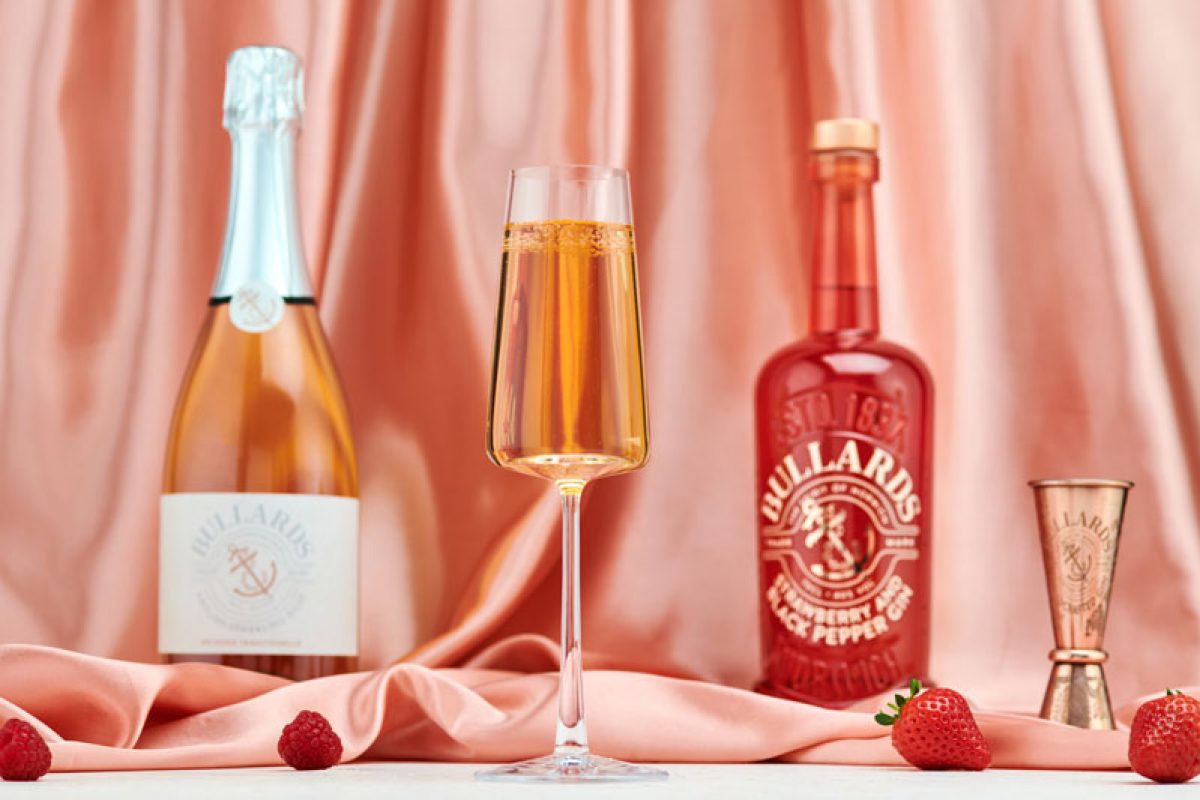 Bullards Spirits, which is located on the upper ground floor, next to House of Fraser, has launched a limited-edition English Sparkling Rosé to be enjoyed alongside their gin.
The wine is a 2009 vintage made from Seyval Blanc, Auxerrois and Pinot Noir grape varieties, handpicked from Bullards Norfolk vineyard in Spooner Row.
With the help of Michael McAully at Winston Estate Winery in West Sussex, the grapes are subject to pneumatic pressing combined with a short maceration on the skins to extract its beautiful salmon pink colour.
Created using the Méthode Traditionelle – by which all Champagne and most high-quality sparkling wine is made – the wine then undergoes a secondary fermentation inside the bottle to create its irresistibly sweet bubbles and intoxicatingly fruity aroma.
Fine bubbles showcase fruity notes of strawberry and raspberry sorbet, with a crisp acidity on the finish.
Bullards have a delicious Strawberry Fizz cocktail that is usually made with prosecco, however, this sparkling rosé makes the perfect alternative! To craft yours at home, simply use 25ml of Strawberry & Black Pepper Gin as a topper to your flute of fizz. Garnish with a strawberry and enjoy.
As it's a limited edition, to ensure you don't miss out, be sure to grab your bottle from our Chantry Place store, quickly!