Celebrate Christmas with pop ups, Christmas lights and late night shopping
News: 1 November 2023
Back to news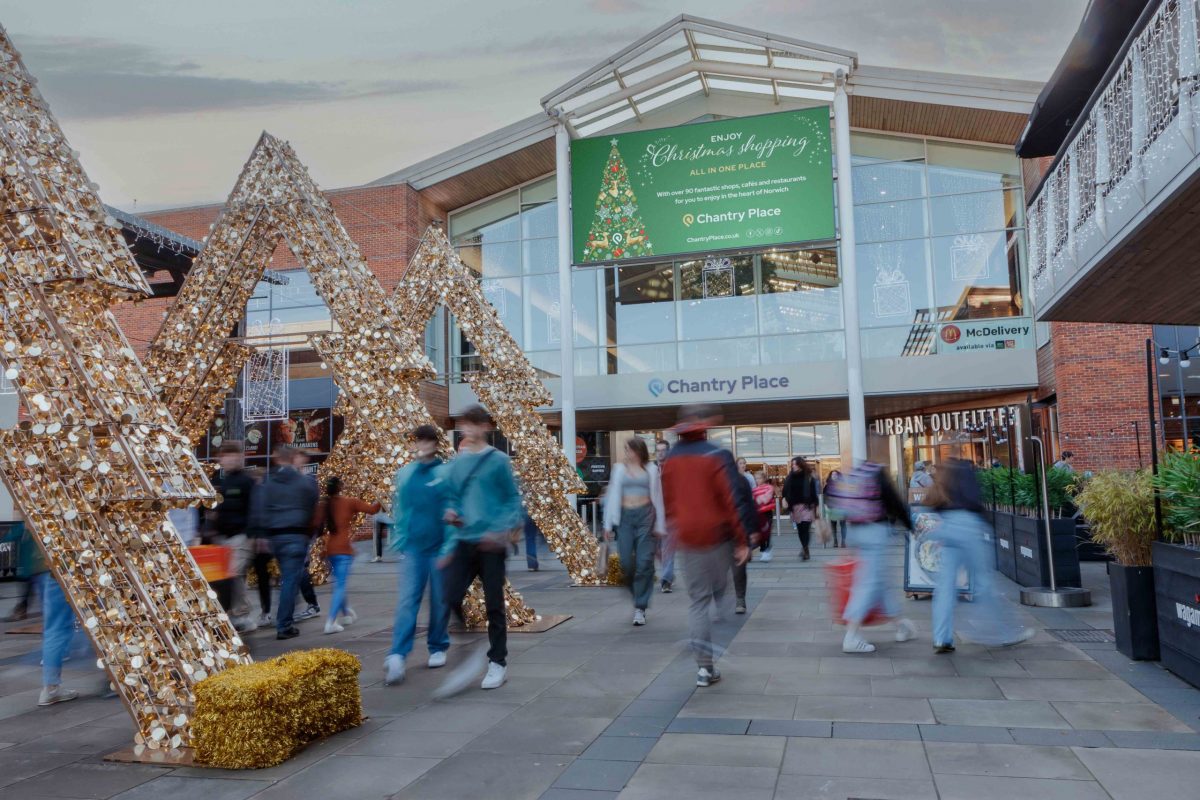 Home to brands including Frasers, Urban Outfitters, Zara, Apple and Lisa Angel, we can now announce our opening hours and plans for the festive period.
From Monday 23rd October 2023, we will be decked out for Christmas with the return of our spectacular Christmas lights, including a Twinkling Trio of Trees on Chantry Square, and Santa's sleigh and an 8 metre Christmas tree inside.
As well as welcoming names including Frasers, Urban Outfitters and Moda in Pelle to the Centre this year, we are also welcoming seasonal pop ups to tempt you with something special for someone special.
From now until 7th January 2024, we will be home to The Calendar Club and Sense Aroma. Visitors can also shop at Coco Home and Gifts until 29th December, and Pollyfields will be on Chantry Square from 6th November to 27th December 2023, selling luxury, handcrafted garlands, wreaths and decorations.
From Wednesday 1st November, to until Friday 8th January, we are welcoming Thistle Gem Accessories Fashion Shop to Chantry Place. The fashion pop-up will be offering a range of accessories for both men and women, including super soft scarves, gloves and hats.
Visitors will have even longer to shop as Chantry Place will stay open an extra hour on every Thursday throughout December from Thursday 7th December, as well as until 7pm every day from Monday 18th to Saturday 23rd December 2023.
Paul McCarthy, our general manager, said: "We've had another brilliant year at Chantry Place, with new retailers giving our visitors even more reasons to do their Christmas shopping with us, not to mention all the fantastic restaurants we have at the Centre to enjoy some festive treats. Our Christmas lights provide the perfect backdrop to the festivities, with our sleigh and trees providing some fantastic selfie opportunities. We have gifts suitable for everyone, from fashion to beauty, perfume, toys, chocolates, homeware, jewellery and more."