Clothes unit for Afghan refugees opens
News: 7 September 2021
Back to news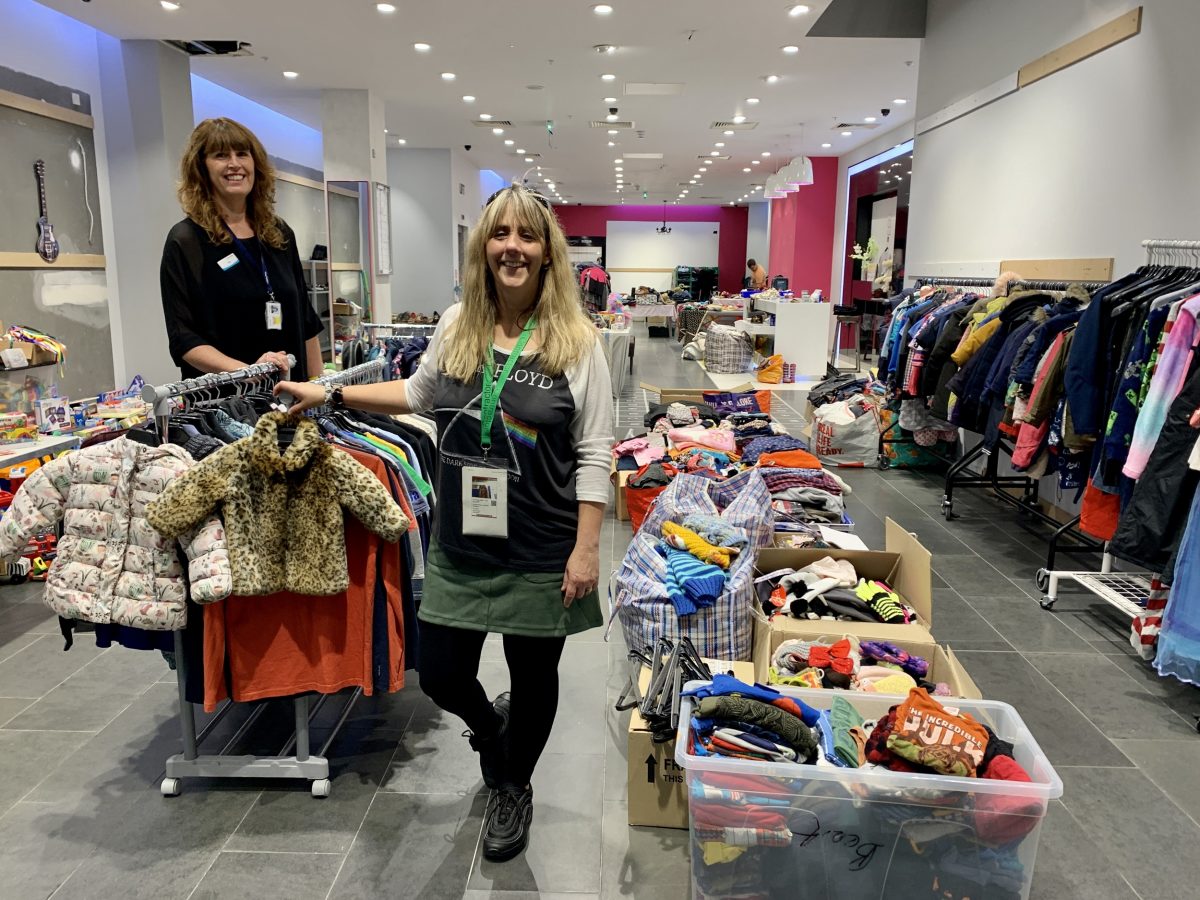 Following on from an overwhelming response to Alive UK's appeal for clothes to support the resettling of Afghans in Norfolk, a unit has opened up at Chantry Place for those being resettled to collect, choose and try on clothes.
In order to make the Afghan community feel cared for and respected, and give them some choice and control, clothes will be displayed on rails and hangers for them when they visit the unit, which is open by appointment only.
Jo Thorne, chair of trustees, and pastor of Alive Church, comments: "We have been truly overwhelmed by the generosity and kindness of people in Norfolk who want to support the Afghans being resettled and have donated so generously. We are no longer appealing for clothes as we have had so many donations, from children's outfits to adults clothes, shoes and bags. Many people have also written letters, some in Pashto, and we have had teddy bears donated too. So many people want them to know how much they care and are welcome. I would also like to thank Chantry Place, in particular Jo, Nicky and Paul, for their kindness, generosity and support, and for providing us with a space at the Centre to support all the work that Norfolk County Council is doing on this resettlement and to help them begin the next chapter of their lives in Norfolk."
We have temporarily provided Alive UK with a unit to turn into a place where the refugees can feel like they are shopping for clothes, rather than pick them up from a van.  Paul McCarthy, our general manager, comments: "We have worked with Alive UK now for some time and the way its volunteers continue to work so hard to support people in Norfolk is incredibly inspiring. We all feel such compassion for the Afghans being resettled and we want these people who have lost so much to be treated with dignity, care and kindness. That's why we have given Alive UK a unit with fitting rooms and helped them with clothing rails so that they can choose, try on and then take away their items in a bag. Many of our retailers have also been incredibly generous when we put a callout for support and told them about what Alive UK is doing, as have my own team."
Alive UK provides emergency response and support for people in crisis in Norfolk and in July opened a unit at Chantry Place to collect items to help reduce food poverty. Last month, it began working with Norfolk County Council and its district councils to support the Afghans resettling in Norfolk, with Alive UK launching an appeal for clothes and other items for those evacuated from the country to drop them off at its unit at Chantry Place.
Cllr Andrew Proctor, Leader of Norfolk County Council, said: "The people of Norfolk have shown an incredible response to the events in Afghanistan over the past few weeks: offers of support and donations to help Afghans arriving in the UK have flooded in from across the county. The work of Alive UK in co-ordinating the donations of clothing is just one aspect of this, and their work is representative of the positive, practical and welcoming attitude people in Norfolk have shown. No one chooses to be a refugee and many Afghans have been forced to leave their homes with little to no personal belongings. Giving them the opportunity to select their own clothing in Chantry Place is all part of the warm welcome I know everyone in Norfolk will extend to those arriving in the county over the coming months."
Alive UK, supported by Alive Church, is a registered charity. To find out more visit www.alive.charity
To find out about the work that Norfolk County Council is doing on the resettlement, click here