Discover 36 T.rex at Chantry Place
News: 29 June 2022
Back to news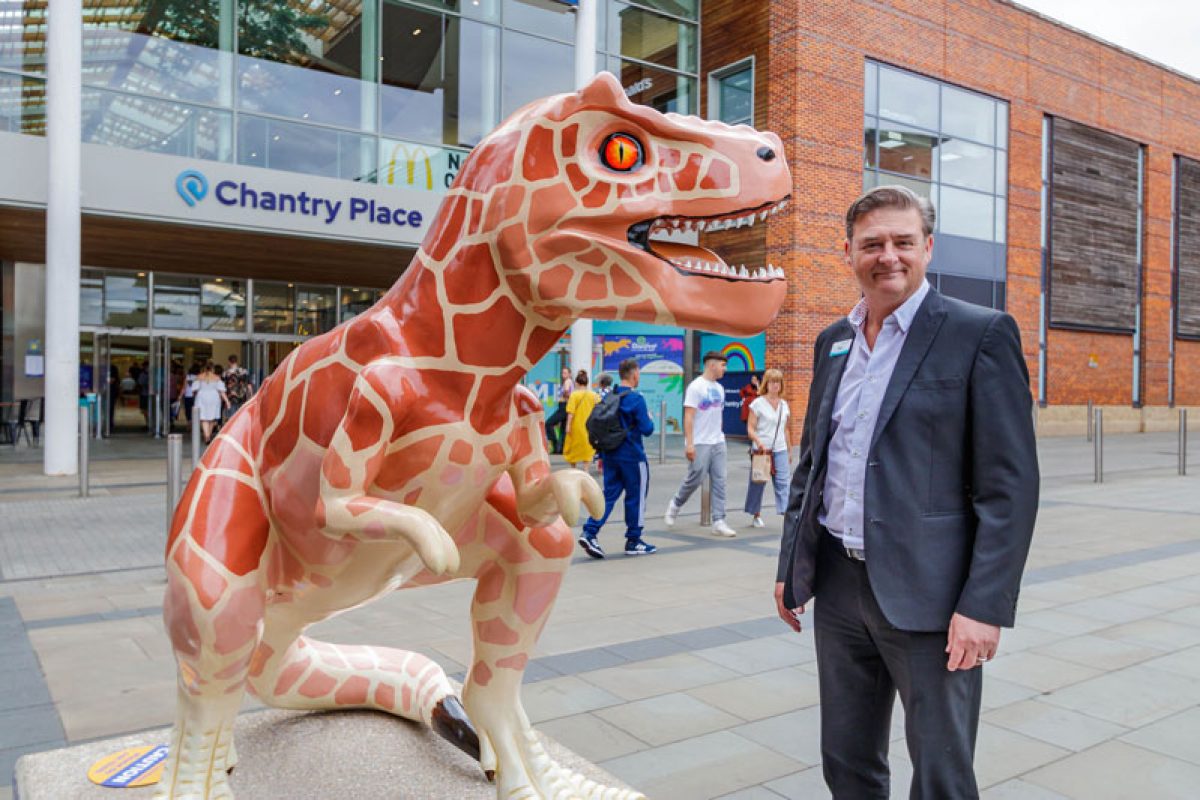 We have now unveiled the dinosaurs that have stomped into the Centre this summer for GoGoDiscover 2022 as we host six large T.rex sculptures and 30 Breakasaurus T.rex sculptures from now until 10th September 2022.
As well as the return of Afternoon Tea-Rex, the T.rex that we sponsored, and the amazing T-Wrecks, new dinosaurs for 2022 include Sirdavidsaurus Rex, T-RAFFE, The Golden King and Paintosaurus.
Chantry Place is a presenting partner of GoGoDiscover 2022 and also plays host to 30 mini Breakasaurus T.rex as part of the GoGoDiscover Learning & Community Programme with packs found on the dining terrace, in House of Fraser and in Langleys window at the Centre. The large sculptures can be found on each floor of the Centre, as well as on Chantry Square.
We caught up with Paul McCarthy, General Manager at Chantry Place, who comments: "The 2021 trail was incredible but this year it has got even bigger with more dinosaurs to discover in Norwich and new Steppe Mammoth sculptures scattered around Norfolk. The dinosaurs we have this year are truly outstanding and children will love spotting all the animals on the Sir David Attenborough inspired one, and one even has braille – the first time a sculpture has had it. Break are also going to be at Chantry Place on a few select dates throughout the summer too, and we hope that the trail and auction this year raises lots of money for the charity . The creativity and skill shown by the local schools and community groups who have decorated the smaller T.rex sculptures is really inspiring and the sculptures have really brightened up the Centre."
The GoGoDiscover charity sculpture trail is delivered by East Anglian based children's charity Break, in partnership with Wild in Art. Each sculpture has been decorated by local and national artists and sponsored by businesses from across the region.
While the trail is free, people who have enjoyed the sculptures can donate to Break via text or on the website, so that Break can continue to transform futures and change the lives of vulnerable children and young people across the region.