Discover a herd of 'Breakasaurus' T.rex at Chantry Place
News: 22 June 2022
Back to news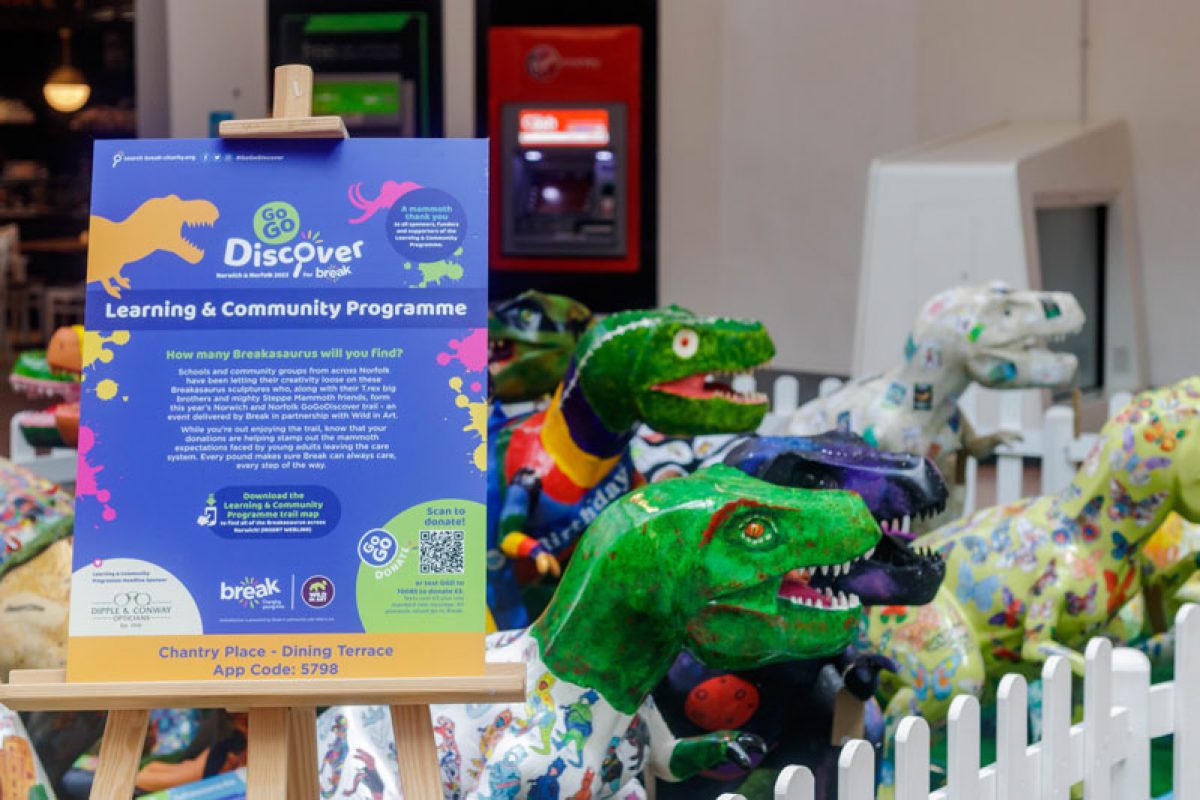 As a presenting partner and sponsor of this year's GoGoDiscover trail, hosted by Break and in partnership with Wild in Art, we have so many T.rex to discover at Chantry Place – with over 30 mini Breakasaurus T.rex now live at the Centre!
Break's Learning & Community programme aims to inspire creativity and learning in the classroom. Schools, colleges and community groups from all across Norfolk have stomped on board to join in the GoGoDiscover fun and decorate the mini Breakasaurus sculptures! In addition to receiving their stunning sculptures to decorate, schools taking part also received a creative, educational resource pack with lesson plans and fun activities for everyone to enjoy.
Here at Chantry Place, find Homer, who was decorated by the students at Acle Academy and donated to them by Lovell Homes. Other Breakasaurus sculptures include Flare by Ormiston Victory Academy, Crunch Munch by Mousehold Infant and Nursery School and Dimples by Dussindale Primary School. They all look so colourful!
Be sure to pop down to the Centre this Summer for a Jurassic jaunt and to find all the amazing prehistoric creatures that will be stomping around. Plus, from 27th June, we will also have another six large T.rex sculptures around the Centre who are part of the main GoGoDiscover trail.
At the end of the Summer, they will be returned to their school or community centre to keep forever!
For more information about Break visit break-charity.org