Discover Autumn home styling with My Edwardian Home
News: 4 October 2021
Back to news
As the nights draw in and the fires start to crackle, we are embracing Autumn and fall here at Chantry Place Norwich.
We wanted to create a campaign to inspire you to make your home cosy and comfortable, be it for yourself, your family or an Autumn supper. Not forgetting any celebrations for Halloween!
To help with our mission, we have teamed up with home content creator @myedwardianhouse and have challenged her to create some perfect looks for Autumn dining and a Halloween supper with homeware from Chantry Place.
Her brief? Discover Autumn and inspire our customers to create their own looks.
The look she created is full of soft Autumn tones, greens, burnt ambers, oranges, deep purple berry and golds. By adding texture, little details, such as fallen leaves, conkers, pumpkins etc, you can create a truly wonderful table suitable for all budgets!
You don't have to go all out on dining either, as being cosy at home can be as simple as lighting a candle, popping on some fluffy socks and whipping up a hot chocolate.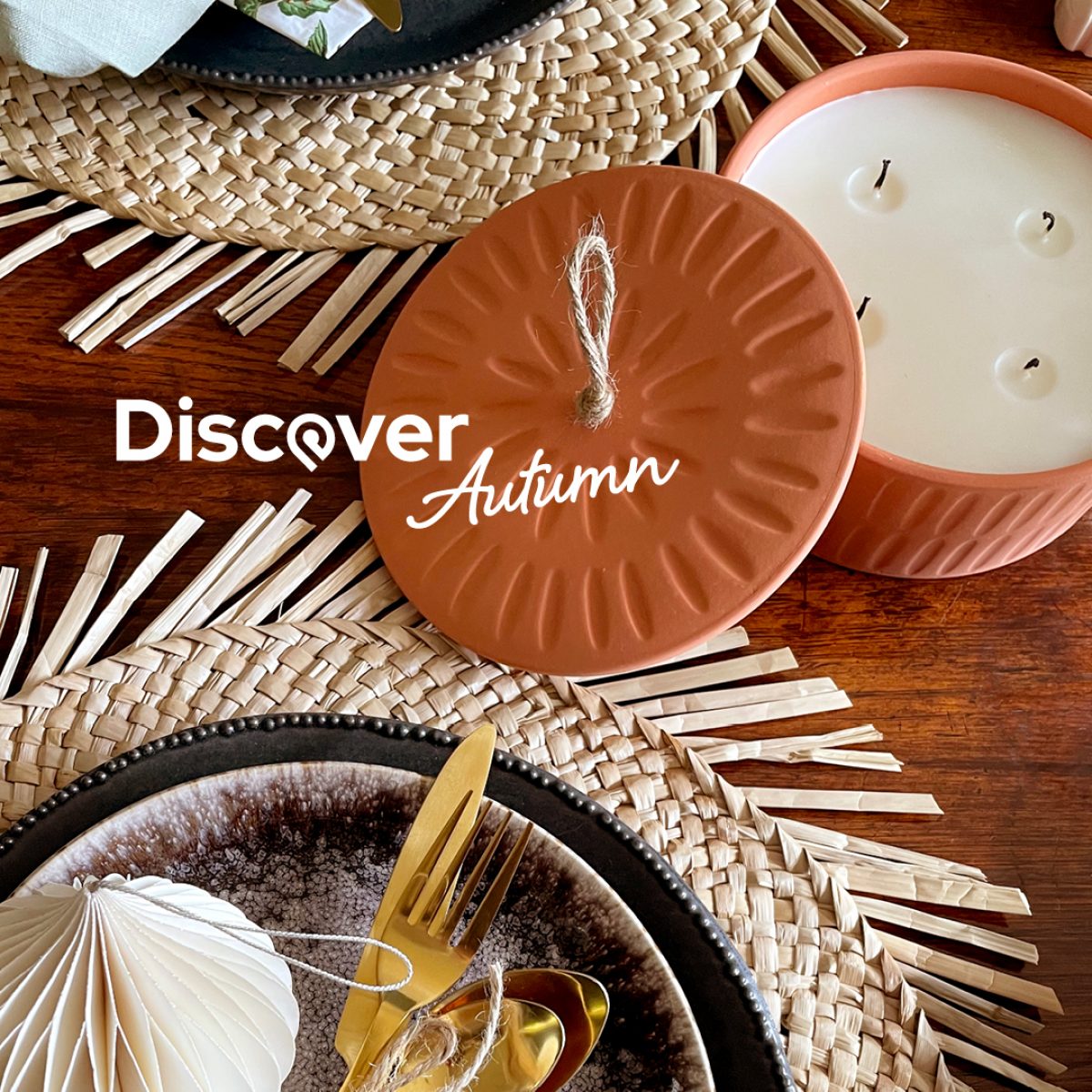 We asked @myedwardianhome about her love of home styling and Autumn.
How long have you been creating home content?
It has been nearly two years and what started out as a bit of fun has turned into an important part of my daily life. Instagram is a funny old place – who knew you could make such good friends and be part of a really lovely home styling community! It's also been a great place to find unique items for my home and support local makers and independent businesses.
What inspires you when you set a table?
Making it look inviting and to create an experience for those coming to eat and spend time with us. I am all about the ambience and, it means that if the food is rubbish, at least the table setting is good!
Why do you love Autumn?
So many reasons! Bright blue skies, crispy crunchy leaves, chilly nights and lighting the fire. Any opportunity to light a candle and pour a glass of red wine.
What's your go to in Chantry Place when buying for your home?
H&M HOME has always been a favourite of mine, so I was first in line for the opening! It's so affordable, good quality and allows you to really layer up everything – from sofas to dining tables!
Oliver Bonas is also a favourite of mine, especially for bar items, and I never miss a chance to have a peep in Flying Tiger as they have some amazing home items. My one tip would always be buy it when you see it, as you can't guarantee they will have the same stock when you next go in!
Have you started planning your Christmas dinner table?
Yes and it is going to be very Christmassy! I've already bought some H&M bits and I think it's going to be very star and snowflake heavy.
You can re-create all or some of this look with the below products!
Dried flowers, natural beeswax tea light – Lisa Angel
Plates, small glasses, napkins and paper decorations – H&M
Geometric whisky glasses – House of Fraser
Potion bottle chocolates – Hotel Chocolat
Tall candles, Tea light holders, Halloween chocolates and bats, gold cutlery (sold in packs for 2 people) Flying Tiger