Giant rainbow installed at Chantry Place
News: 31 March 2021
Back to news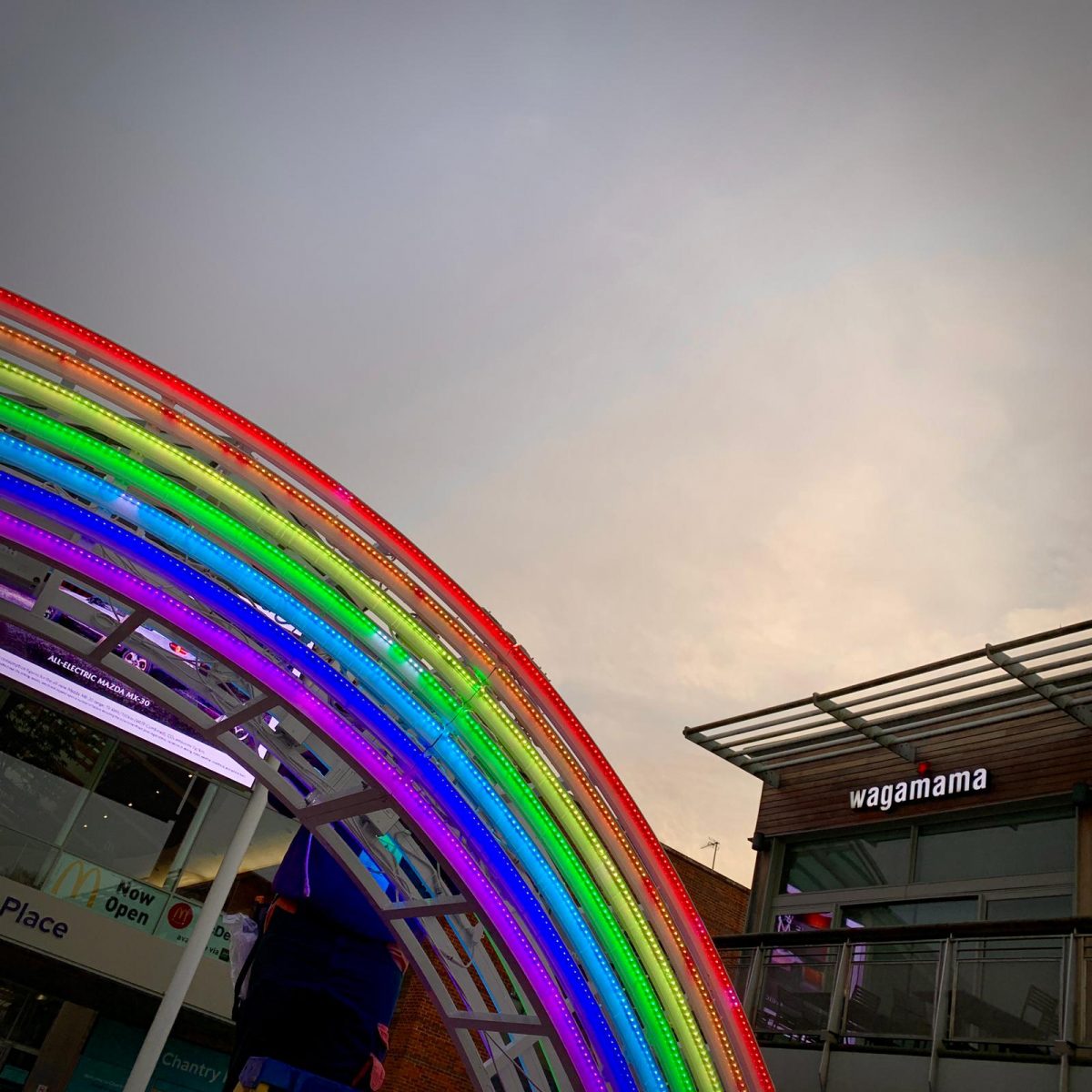 If you are on Chantry Square you can't miss our new installation… a giant illuminated rainbow!
The rainbow, recognised as a symbol of hope and of better times to come, lights up and can change colour, and is a new outdoor feature on the Square.
The 5.8 metre wide by 2.4 metre high walk through rainbow will be officially unveiled next week when a fundraising initiative will be announced.
We caught up with our General Manager, Paul McCarthy, who said: "Following the success of the 'tunnel of stars' at Christmas on Chantry Square, we wanted to have something that makes people smile, brightens their visit and helps us think of better times to come, as well as adding some magic and colour to the Square. We are linking the arrival of the rainbow to a fundraising drive and will announce more details next week."
Visitors to the rainbow are encouraged to use #ChantryPlaceRainbow when sharing photos of the rainbow on Instagram.