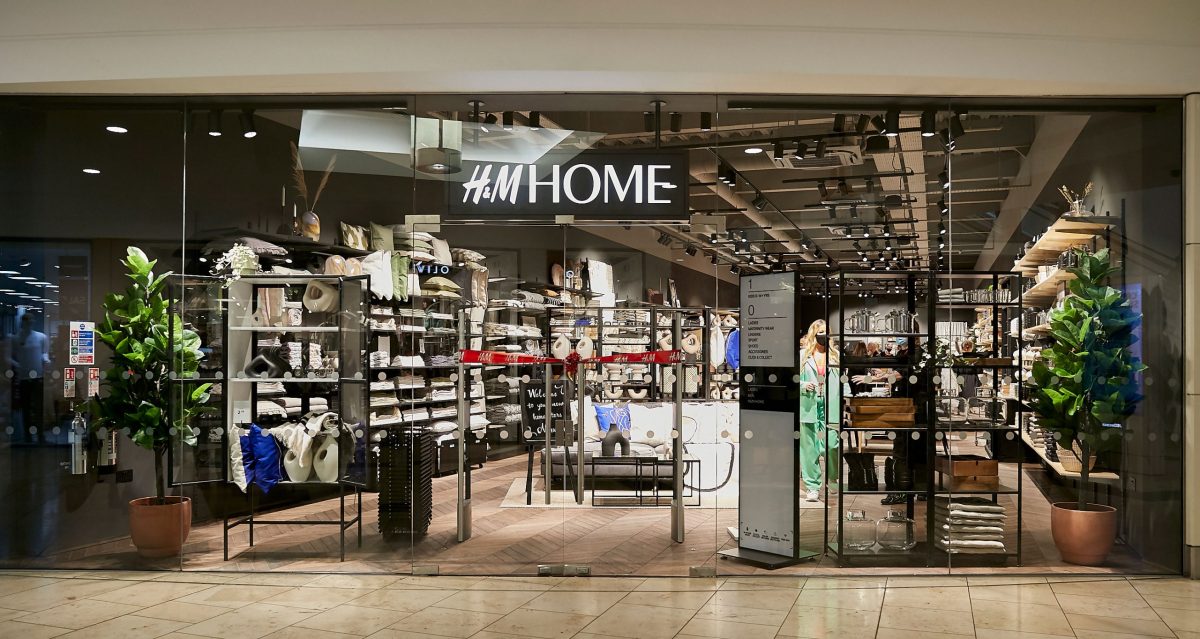 H&M HOME is now at Chantry Place.
Covering in excess of 2,665 sq. metres and based over three floors, H&M Norwich Chantry Place offers full Ladies, Divided, Men's, Childrenswear and H&M HOME departments, providing great quality fashion and homeware, at affordable prices, in a sustainable way.
Founded in Sweden in 1947, H&M opened its first UK store in 1976. Forty years later, the UK and Ireland portfolio has grown to include in excess of 240 stores.
The Swedish retailer is very excited to bring their new look store to Norwich as a first of its kind within the UK & Ireland. The store in Chantry Place offers customers a very different interior look and feel to other H&M stores, with a focus on creating a modern and relevant shopping experience.
Customers visiting the store will notice a warm, welcoming interior and a relaxed shopping environment where collections will be presented in slightly lower volume to create a curated display, with the latest addition of H&M HOME and recently added Kids concept, offering the customer a more diversified range.
To celebrate the opening, H&M Members will be able to enjoy 20% off their entire purchase over opening weekend in the new H&M Norwich store. Sign up to become a Member for free at hm.com or on the H&M app.
With sustainability at the heart of its business model, H&M offers a garment collecting service worldwide. The H&M garment collecting scheme was launched in 2013 and offers customers the chance to donate any unwanted clothes and textiles, by any brand, whilst shopping in-store. All donated items are recycled with 0% going to landfill. The H&M garment collecting scheme is just one example of the many projects H&M has implemented to lead the change towards 100% circularity.
General Information Toni Galli, Country Manager for H&M UK & IE said, "We are extremely excited to be fully reopening our H&M Norwich store today, showcasing a brand new look and feel and offering our customers now concepts, like H&M HOME. At H&M, our aim is to make our customer look and feel as good as possible while providing the best shopping experience possible, and are confident that our brand new Norwich store will offer exactly this. We cannot wait to welcome our customers!"
Kelly Mickleburgh, H&M Area Manager for Norwich said, "We're really excited to show our customers the newly refurbished store in the centre of Chantry Place, Norwich. The fresh new look and feel of the store, and the addition of H&M HOME and kidswear, will offer our customers a truly inspiring experience."
Paul McCarthy, General Manager at Chantry Place, said, "H&M HOME is a fantastic addition to Chantry Place and there is already so much excitement from our customers who can't wait for it open and see the stunning collection of home accessories and home furnishings that will be on offer. H&M Kids is already proving a big success and with H&M HOME and their new autumn collection, Chantry Place will be able to provide even more choice for our visitors when they shop, dine, meet and enjoy."
It is open now on the lower ground floor.