My One Heart – an interview with Laura
News: 29 January 2021
Back to news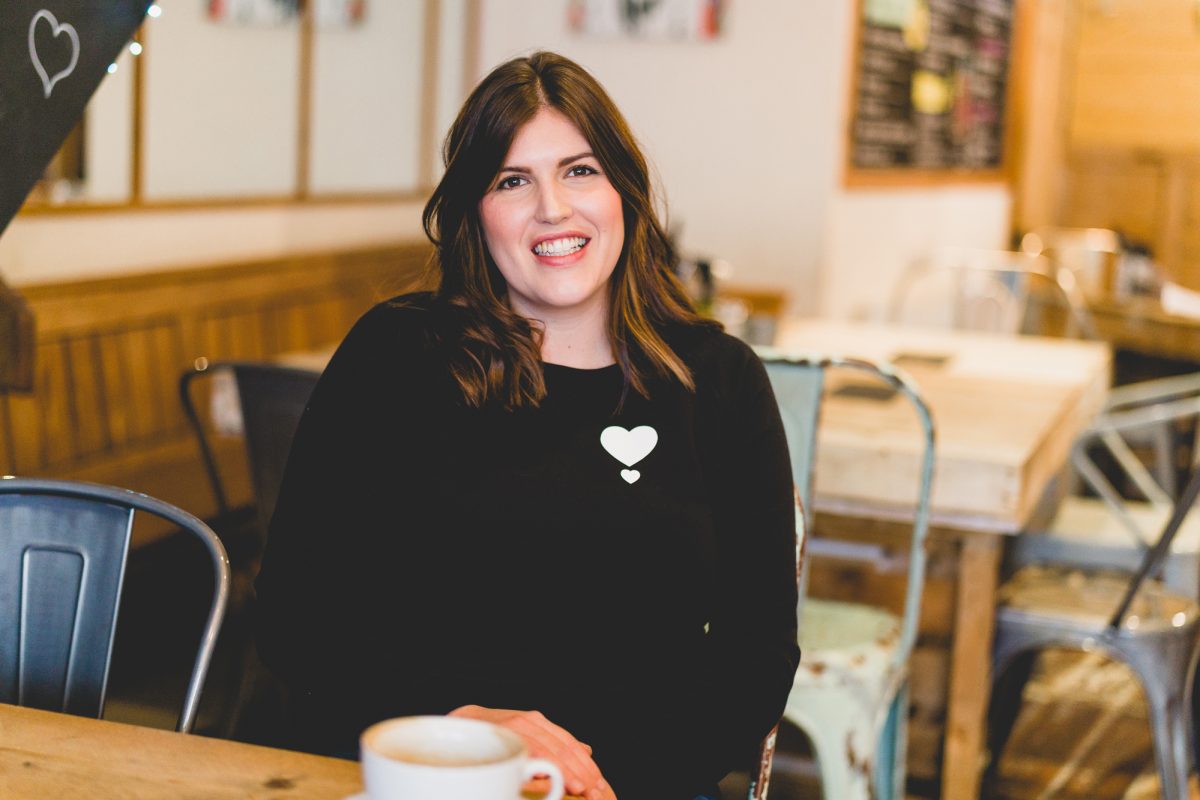 From our place to yours with love, we'd like to share the love and introduce you to Laura Albon from My One Heart. Laura's gorgeous organic heart t-shirts and sweatshirts raise funds for charity Heart 2 Heart Norfolk for defibrillators for the local community, and we've teamed up with Laura and some influencers to spread the word about this amazing cause.
We caught up with Laura to find out why she set up My One Heart, what she will be doing on Valentine's Day and why it is so important to have access to defibrillators…
Can you tell us in your own words why you started My One Heart?
On December 8th 2012, I was Christmas shopping with my mum and dad when my dad collapsed outside Debenhams. He was having a cardiac arrest. Passers-by stopped to help and someone grabbed a defibrillator from the police station. The ambulance arrived and gave him CPR and also shocked him with the defibrillator. He was taken to the N&N in the ambulance while me and my mum followed in the police car. It felt like we were only at the hospital for 15 minutes when our lives changed forever. There was nothing else they could do for him – he had gone at the age of 56.
If a defibrillator had reached my dad sooner his story may have been different. Unfortunately, we will never know. Due to our sadness, we wanted to change what could happen to someone else.
As a family in October 2014, I believe we placed the first 24hr defibrillator into Norwich city centre, which sits on the outside wall of Debenhams, and this was funded by my family. It took over a year to get this placed in the city. I also believe it has saved two lives over the years and it has been taken out of the cabinet on many occasions just in case.
When did you start My One Heart?
I started this very small business on 8th December 2017, five years after my dad's passing. I wanted to do something to raise awareness and funds to place more 24hr defibrillators on the streets.
£5.00 of every purchase goes towards charity Heart2Heart Norfolk run by Jayne Biggs. She is local to where I live and started the charity after her daughter suffered a cardiac arrest at the age of seven. Her daughter is now 15.
The charity have placed over 200 24hr defibrillators in Norfolk and Suffolk with the help of fundraising from the public, which is just incredible.
Since launching My One Heart, sales of my t-shirts and sweatshirts mean that I have raised enough for a 24hr defibrillator. I have to sell a lot to purchase one, but one more on the street is great and could save a life when needed.
Why is it so important to have access to defibrillators?
It's so important to have access to a defibrillator. If someone has a cardiac arrest and receives CPR their survival rate is 9%. However, if they receive treatment from a defibrillator and shockable rhythm, their chance increases to 60%.
I find it hard to understand how every business has a legal requirement to have a fire prevention equipment, but why defibrillators aren't a legal requirement.
What has been your proudest moment since setting up My One Heart?
Proudest moment is actually starting My One Heart. Dad would say how proud he was of me and my brother, so I know he would be super proud of what I'm trying to do.
What will you be doing this Valentine's Day?
This Valentine's Day I'll be at home with my husband and two children having a kitchen disco! Since the last lockdown, you will always find me and the children in the kitchen at weekends cooking, running wild and dancing.
What things do you love most right now (other than family and friends)?
The thing I currently love is hanging out by the beach. We live a 15 minute walk from one and I couldn't be more grateful for having that on our doorstep.
What do you love about Norwich and Norfolk?
I've always lived in Norfolk, I'm hoping to have a few nights away in north Norfolk with my mum and the children this year – a few days to explore and enjoy what we have. Norwich is a fine city and my mum lived in Norwich as a child and we would visit my nanny and grandad, and it's where my dad started his police career. In fact, where he collapsed is where he started his 'beat' and where he met the love of his life, my mum, who was working in a jewellers while training as a nurse. A love story and a full circle of life.
Just in case you were wondering, Chantry Place has two defibrillators and also donated three to Norwich city centre in 2019.
To support Heart2Heart Norfolk and buy some of Laura's gorgeous t-shirts and clothes, visit myoneheart.co.uk
Laura is also walking 100 miles this month to raise money for another defibrillator with all money going to Heart2Heart Norfolk.
Support her here https://www.justgiving.com/crowdfunding/laura-albon