New Hotel Chocolat store is officially open at Chantry Place
News: 18 July 2022
Back to news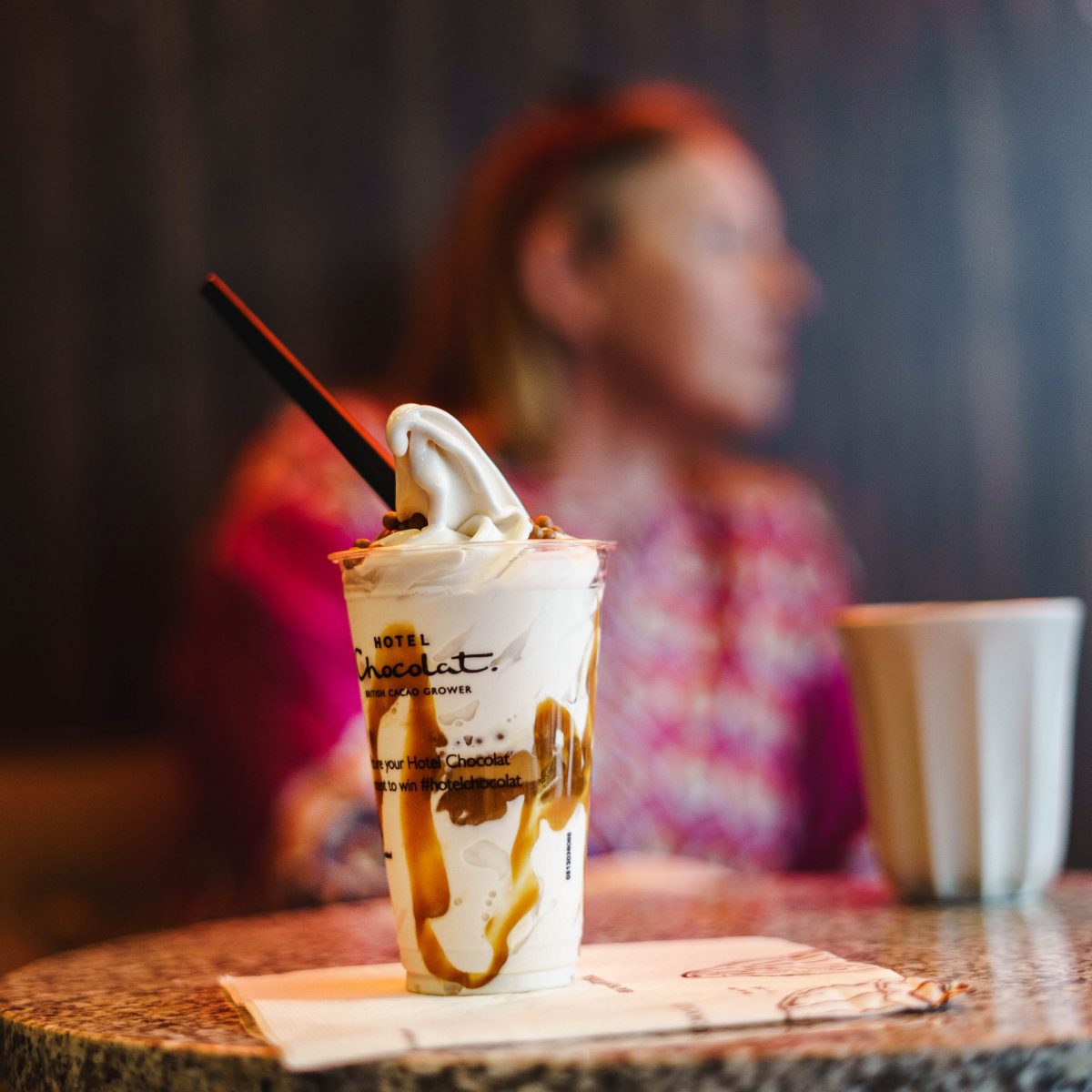 Hotel Chocolat has officially opened its doors to its new drinks and ices store at Chantry Place. Eager customers queued outside, waiting for Hotel Chocolat co-founder Peter Harris to cut the ribbon and open the doors!
The first customers through the doors were treated to a £20 voucher to spend in-store and purchase some delicious goodies. With an extended range of delicious chocolates and gifts in the shop and the new café seating 41, people have already been enjoying a range of delicious signature hot drinks, cold drinks, milkshakes and ice creams from the comfort of your seat. Trust us, the ice cream really is amazing! Plus, take a look at the beauty range in the shop and the delicious summer treats on offer.
You can find the cacao-fuelled pitstop that is the Drinks & Ices store on the upper ground floor of Chantry Place Norwich, opposite Zara.
Set down your shopping bags and sink into your seat, hands wrapped around a restorative drink, your choice of brownie, biscuit, granola, or savoury snack on the tabletop in front of you. Your Norwich Hotel Chocolat will also serve the cacao-infused Ice Cream of the Gods, which is exclusive to select locations. Made with Jersey milk and cream infused with Theobroma cacao nibs – direct translation 'cacao, food of the gods.
Peter Harris founded Hotel Chocolat in 2004 alongside co-founder and CEO, Angus Thirlwell, with the plan to excite people's senses through delicious chocolate. They built Hotel Chocolat on three unwavering pillars: authenticity, originality, and ethics. Hotel Chocolat is one of the few chocolate makers to grow its own cacao, on an eco-conscious cacao farm on the grounds of its Saint Lucian boutique hotel Rabot.
Make sure you visit the new store and treat yourself – there are so many delicious choices! Hotel Chocolat Norwich is open daily.