SUPERDRY PARTNERS WITH OXFAM TO 'GIVE BACK'
News: 22 October 2021
Back to news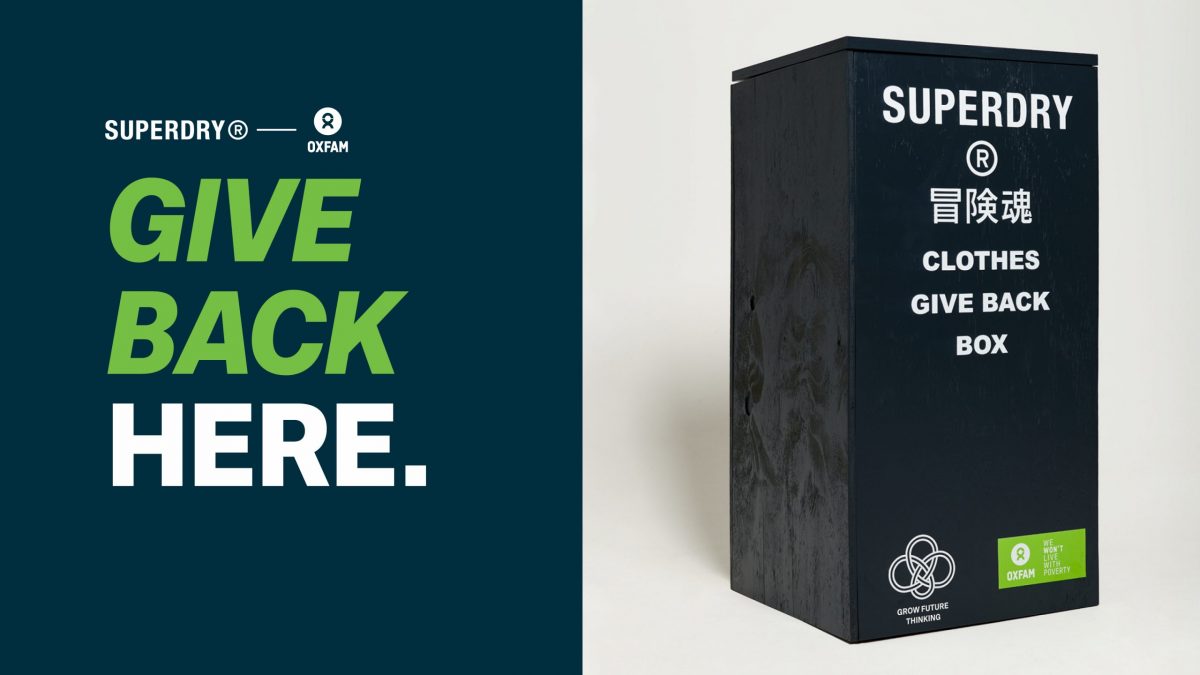 Refresh, recycle and reinvigorate your wardrobe. Give your pre-loved clothes a new lease of life, whilst having a positive impact on someone else's. It's time to clear out your closet and put your pre-loved clothes to positive use.
Superdy is proud to be partnering with Oxfam to offer 'Give Back' boxes, including at Chantry Place Norwich.
Superdry is committed to becoming the most sustainably listed fashion brand on the planet by 2030 – as well ensuring all pure cotton items are organic by 2025.
"The urgency of the climate crisis has broadened how we think about ourselves and the way we approach business" says CEO, Julian Dunkerton. "As a business we want to effect positive change for present and future generations and build a positive environmental legacy."
Superdry chose to partner with Oxfam to support its mission to drive positive change within its communities.
Once the clothes have been donated, the customer can scan the QR code available on the box, where they will be given the chance to enter a prize draw to win a £100 Superdry voucher. In addition to this, for every donation received, Superdry will top up by giving £1 to Oxfam. Oxfam is asking consumers to support this by donating their pre-loved items and buying second-hand clothes.
Danny Sriskandarajah, Chief Executive of Oxfam GB, said: "We're excited to be partnering with Superdry to help people donate clothes to Oxfam, which will raise vital funds to fight poverty around the world. "Donating to Oxfam also helps to reduce the impact of clothing on the environment by giving garments a new lease of life."
Superdry stores will be twinned with their local Oxfam shop, which will collect all clothes donated to be resold, reused, or recycled, in order to support the complete life-cycle of the item and its revival for resale. This partnership will not only help Superdry to reduce waste, but also provides an effective way to engage with a new generation of conscious consumers and encourage them to shop more sustainably.