The dinosaurs are back at Chantry Place – Go Go on a prehistoric hunt this Summer
News: 27 June 2022
Back to news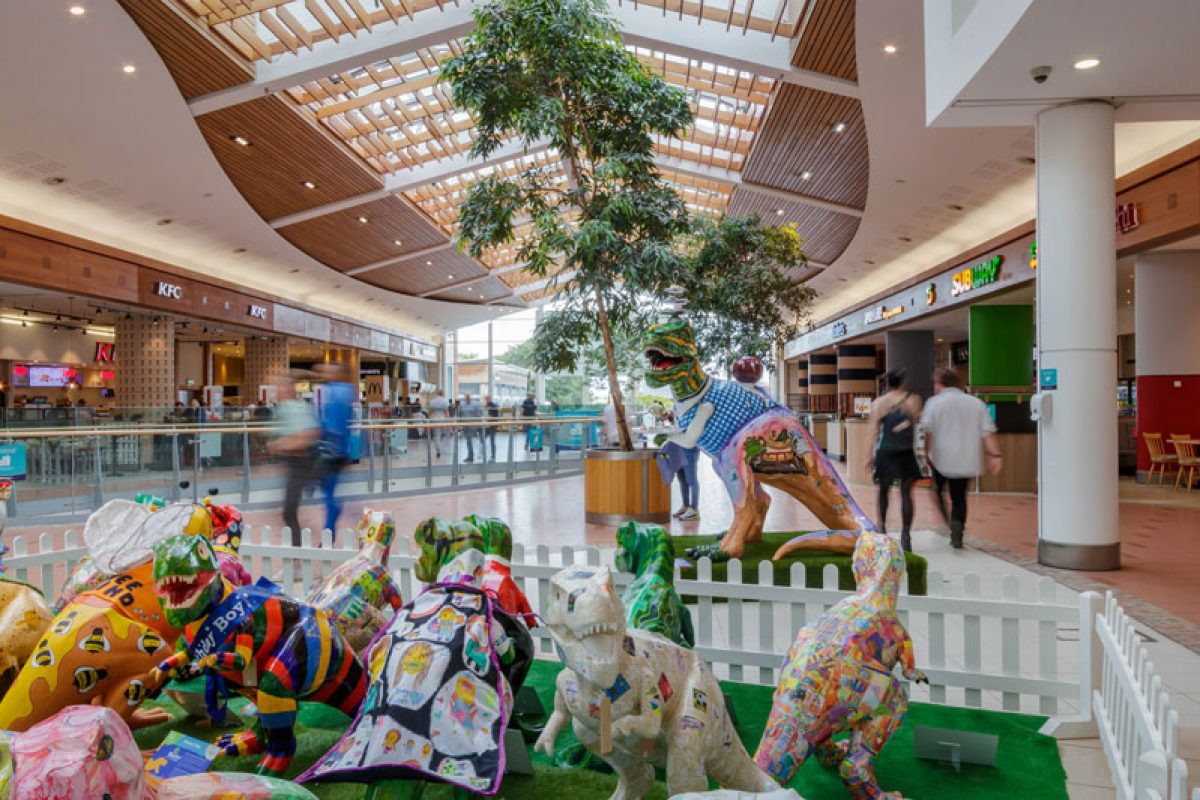 Get ready to Go Go on a prehistoric hunt this Summer at Chantry Place with Break and its GoGoDiscover 2022 sculpture trail – and there are lots right here at Chantry Place.
From Monday 27th June until Saturday 10th September 2022, discover several colossal T.rex right here at Chantry Place as part of Break's GoGoDiscover trail, as well as herds of mini Breakasaurus T.rex sculptures on the Dining Terrace, House of Fraser and Langleys.
We are proud to be a presenting partner of Break's GoGoDiscover 2022 trail and are hosting six large T.rex around the Centre, including our own Afternoon Tea-Rex that we have sponsored! The five other T.rex that can be discovered around the Centre include Sirdavidsaurus Rex, T-RAFFE, The Golden King, T-Wrecks and Paintosaurus. Locations where you will be able to find these roarsome creatures, include Chantry Square at Chantry Place, Dining Terrace, and the lower and upper ground floors!
The GoGoDiscover charity sculpture trail is delivered by East Anglian based children's charity Break, in partnership with Wild in Art. Each sculpture has been decorated by local and national artists and sponsored by businesses from across the region.
While the trail is free, people who have enjoyed the sculptures can donate to Break via text or on the website, so that Break can continue to transform futures and change the lives of vulnerable children and young people across the region.
And, at the end of the summer, the GoGoDiscover dinosaurs and mammoths won't fade into extinction. They will find new loving homes at auction and some may even return for the next trail!
For more information about Break visit break-charity.org