The new way to PC – Galaxy Book from Samsung
News: 27 May 2021
Back to news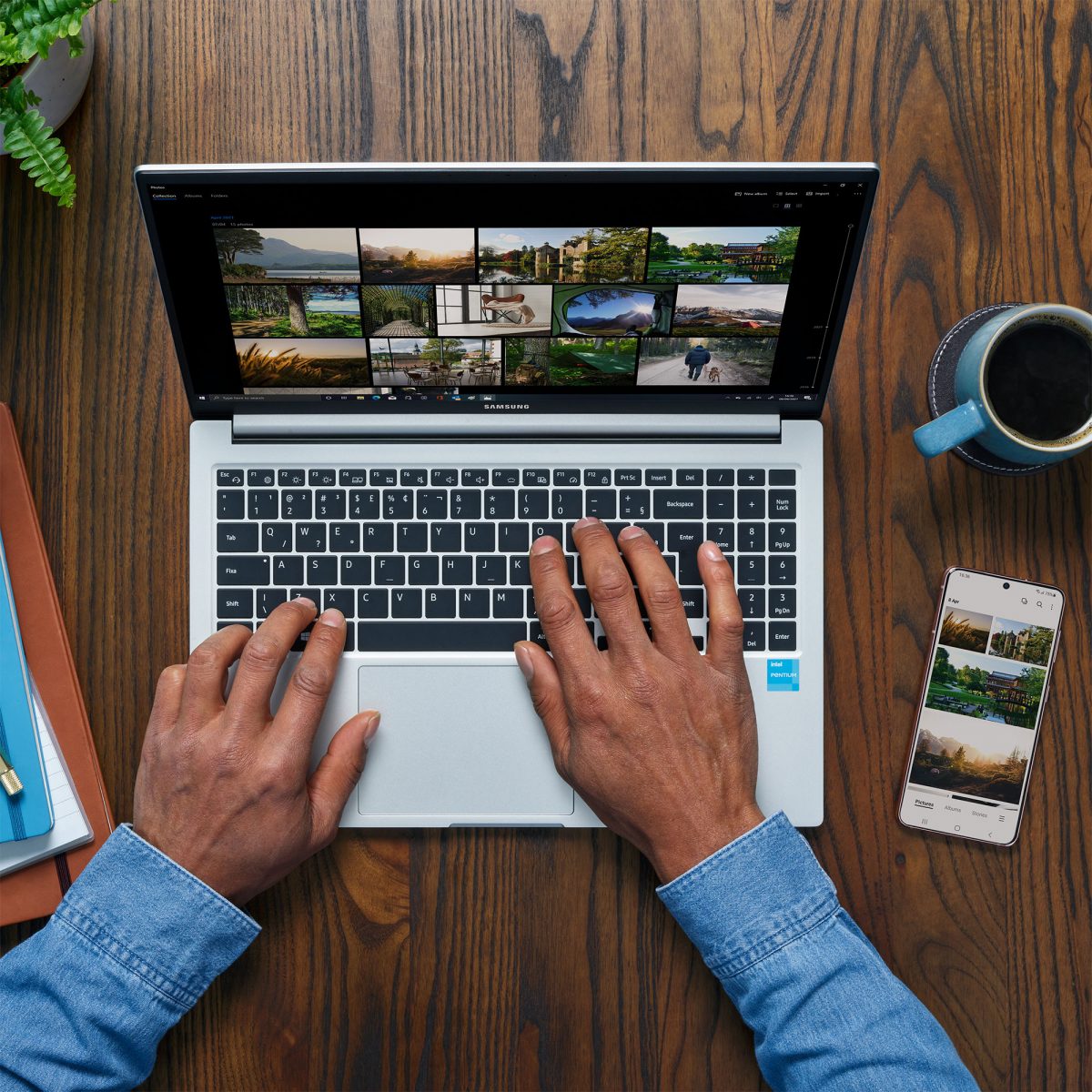 Available now from Samsung at Chantry Place, the new Galaxy Book range is everything you know and love about Samsung smartphones, retrofitted into a powerful, portable laptop.
Ultra-lightweight and super-slim by design, you'll never be restricted on where you want to work or play. And because every Galaxy Book is built to complement the rest of the Galaxy ecosystem, connectivity between devices is completely effortless.
Create, learn and play your way with Galaxy Book. The Galaxy Book range offers a new era of Mobility, Connectivity and Continuity.
The Samsung Galaxy Book, Samsung Galaxy Book Pro 360 and Samsung Galaxy Book Pro were designed around the needs and routines of modern mobile-first users, designed to make your day-to-day experience simpler, smoother, and more intuitive than ever before. These PCs are Samsung's most mobile in all of Samsung Galaxy Book Series yet, with Samsung Galaxy Book Pro 13-inch weighing just 870g, and measuring just 11.2mm—so no need to make any tradeoffs when packing a purse or bag. The compactness doesn't come at the expense of durability, either. These PCs are built with military-grade of durability and 6000-series aluminum, the same alloy trusted by leading aerospace manufacturers around the world.
With fast and secure LTE support, the Samsung Galaxy Book Series is also Wi-Fi 6E Ready, so you will be able to enjoy more bandwidth and a faster 6GHz internet connection at home or in the office.
Battery life is crucial to mobility, and the new Samsung Galaxy Book, Samsung Galaxy Book Pro and Samsung Galaxy Book Pro 360 are built to keep you going through the day. With long-lasting battery, you'll rarely have to worry about pausing the task at hand to track down an outlet.
These are Samsung's first-ever Windows PCs with Super AMOLED] displays, meaning this leading technology is now available across the entire mobile portfolio—from smartwatches and smartphones, to tablets and PCs. The display is SGS Eye Care-certified producing less bluelight emissions, helping your eyes stay fresh during your next binge watch or post-work gaming session.
All that beautiful content is complemented by crisp sound from AKG speakers.
The Samsung Galaxy Book Pro and Samsung Galaxy Book Pro 360 is also packed with performance-boosting features that make daily work more productive and enjoyable. The reengineered Pro Keyboard with a scissor mechanism increases your speed and comfort with wide keys and rubber domes to provide a satisfying 1mm of travel length in near silence.
We can't wait to get hold of them!
For more information, head to the Samsung Norwich store at Chantry Place, or click here.